News - Jun 13, 2022
Waste to Increase Agricultural Production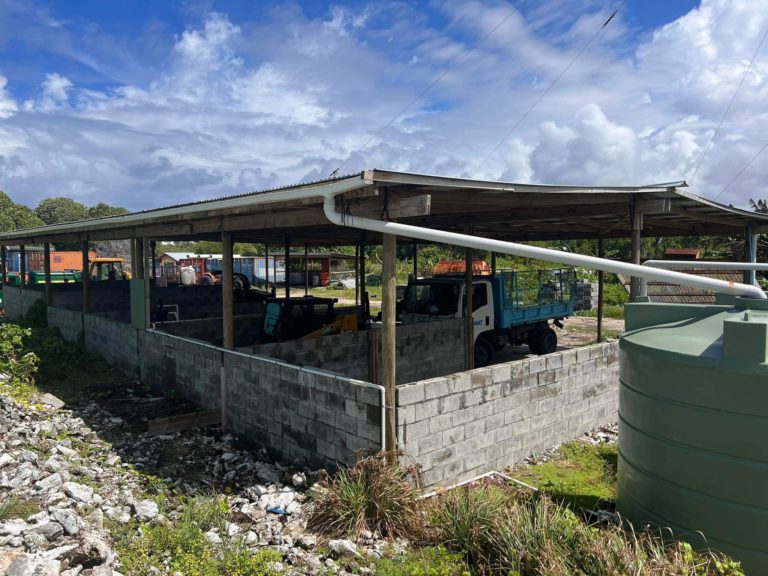 The Tuvalu Department of Waste Management has recently constructed a compost facility.
This facility will collect organic "waste" materials from households in the capital, Funafuti, mainly dry materials such as coconut fronds and other high fibrous items, and process with manure and dry litter collected from the nearby pig pens into compost which will be sold to the community for use in local agricultural production.
A compost facility, run by the Taiwanese Technical Mission, is already in operation in Tuvalu which provides an example and guide of a successfully run composting program for the Department of Waste Management.  The Taiwan garden has produced over 600 tons of compost in 10 years which has been used to cultivate 140 tons of fruits and vegetables in their gardens which have been sold to the local community.
Tuvalu, as with all atoll nations has coralline, porous, and infertile soil making agricultural production difficult. What soil does exist is shallow, alkaline, coarse-textured, and lacks most nutrients required for plant growth, such as organic carbon, nitrogen, potassium, iron, and magnesium. The sandy soil has rapid water drainage and low water holding capacity.
The Department of Waste Management, therefore, seeks to expand the proven Taiwanese composting system and make compost that will be sold to the community to increase the ability and yield of their home gardens and local agriculture.
Findings from the Department of Waste Management operation will be provided to all islands of Tuvalu.