Project Partners - Dec 14, 2021
Used Oil Management, a SWAP Priority for 2022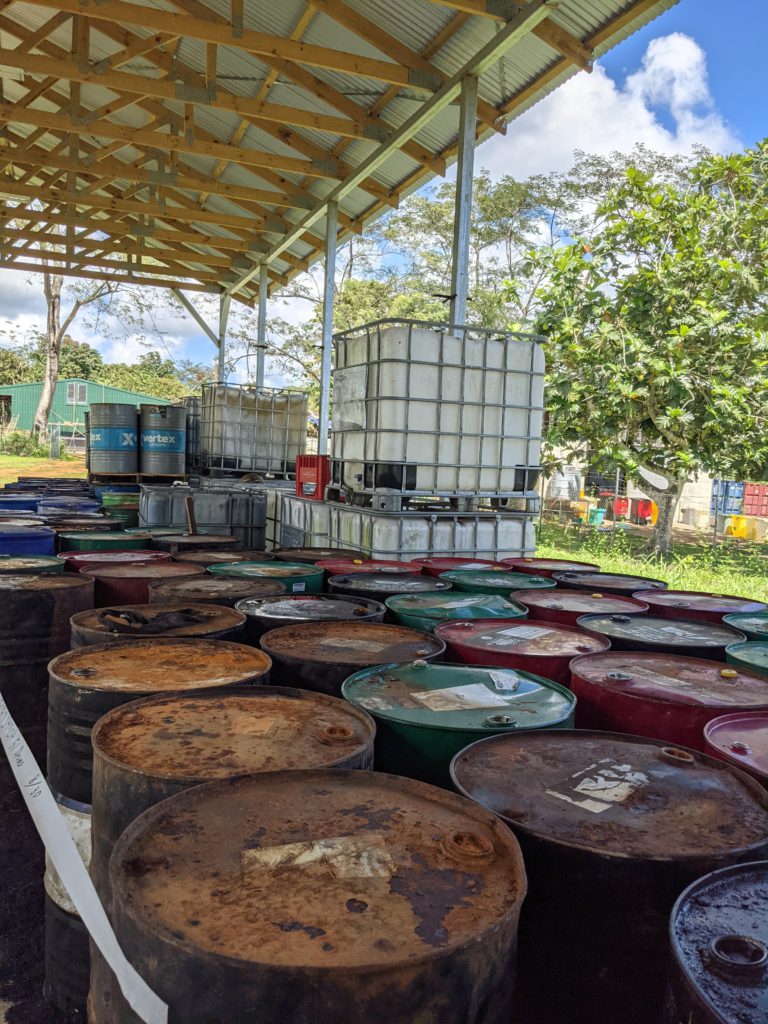 From 16 to 25 November 2021, the AFD-funded SWAP (Committing to Sustainable Waste Actions in the Pacific) Project took part in the 3rd Clean Pacific Roundtable, organised by SPREP.
SWAP facilitated a Deep Dive, Side Event on used oil management involving two French territories. Four representatives of the waste management sector from New Caledonia and Wallis and Futuna discussed the technical, financial, and regulatory tools existing within these Islands to address used oil management issues.
Key points which emerged from the session:
The implementation of used oil management facilities must be adapted to the
local context (used oil deposit, existing infrastructure for processing/recovery of waste oil, etc.). In a large country with sufficient waste oil production and appropriate infrastructure, local recovery is possible. However, in small, isolated islands, the building of long-term storage facilities that meet safety and environmental standards would be preferred;
The development of a regional recovery system would be a suitable opportunity to implement a circular economy through regional cooperation in the management and maritime transfer of hazardous waste;
Sustainable financing mechanisms should be embedded in national used oil regulations to cover the significant costs of the collection, storage, transfer, and disposal.
SWAP supports its members by implementing activities on used oil management. The project has issued a manifestation for Expression of Interest to register companies that can provide used oil treatment or recovery facilities. Based on this register, exhaustive research on used oil treatment/recovery technologies adapted to the Pacific Islands specificities will be conducted in 2022.
In parallel, the recruitment of a Technical Assistant is underway to develop used oil management plans for Samoa, Solomon Islands, Tonga, and Vanuatu. This assignment should start in early January.

The Committing to Sustainable Waste Actions in the Pacific (SWAP) Project is funded by the Agence Française de Développement (AFD) https://www.afd.fr/ and executed by the Secretariat of the Pacific Regional Environment Programme (SPREP) https://www.sprep.org/ .
For more information about the SWAP activities, please visit: https://www.sprep.org/SWAP/sustainable-waste-actions-in-the-pacific-swap