News - Dec 14, 2021
Tuvalu Project Progresses to Improve Waste Management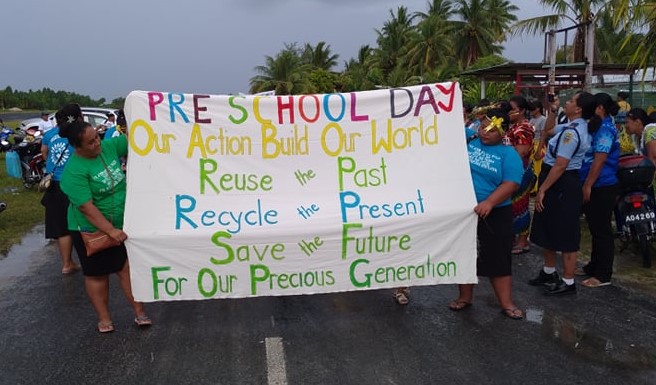 A project focused on delivering waste management improvements for outer islands in Tuvalu, with the development of a Strategic Plan for asbestos management & the expansion of the Waste Levy to enable outer islands to gain benefit from this sustainable finance waste management system has been formalised.
A Memorandum of Understanding (MoU) was signed between the Tuvalu Ministry of Local Government and Agriculture (MLGA), which hosts the Department of Waste Management, and the Secretariat of the Pacific Regional Environment Programme (SPREP) on 6 October 2021.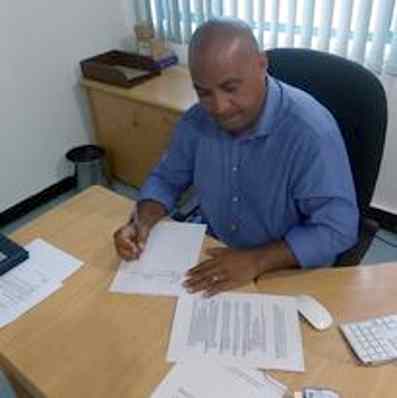 The signing of this MoU by Mr Taufia Patolo, the Permanent Secretary of MLGA, and the SPREP Director General, Mr Kosi Latu defines the project partnership and allows the commencement of planned project actions in Tuvalu. The agreement provides a framework of cooperation, agreed project actions, and responsibilities between SPREP and MLGA to work in partnership and implement project actions.
A 2015 PacWaste project completed an asbestos assessment with an analysis of buildings on the capital islands of Funafuti revealing an estimated 18% of buildings contained asbestos. Tuvalu currently does not know the location of the Asbestos on eight outer islands.
The Tuvalu project will inspect buildings on all islands to identify the quantity and location of Asbestos and using results, provide a plan for its long-term management including the implementation of education and awareness on living safely with Asbestos in the short term.
Project actions will enable the development of a Strategic Plan for asbestos management and assist to develop national legislation to ban the importation and use of Asbestos Containing Materials in Tuvalu.
Funafuti has been operating a Waste Levy or Advance Recovery Fee and Deposit scheme since August 2019. Currently, the items included in the Waste Levy are aluminium cans, PET plastic bottles, glass bottles, and car batteries. While this scheme is running successfully, the outer islands do not have facilities to be involved in this system, so all items are going to the island dumps, currently making up more than 20% of waste in the dumps.
In addition to enhancing asbestos management, the project will expand the Tuvalu Waste Levy by assisting to build small Waste Levy sheds or depots on each island so communities can, claim their Waste Levy refunds like social and economic benefits, have a cleaner environment, and have equal access to waste facilities, so recyclable items can be transported back to Funafuti, and onwards, for recycling.
The Tuvalu Department of Waste Management has recognised the contribution this project will make towards improving waste management in Tuvalu, especially with regards to recyclables and asbestos.