News - Dec 14, 2021
Tonga Project Moves Forward to Enhance Asbestos Management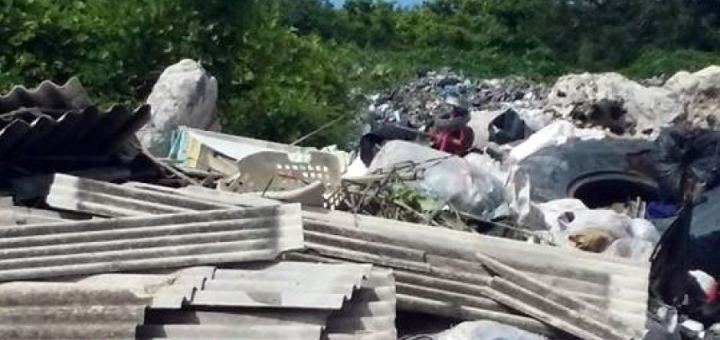 A call for assistance from the Kingdom of Tonga to improve asbestos management and eliminate the importation of asbestos containing material to protect, both the community and the environment, has been answered by a project partnership that provides sustainable solutions for asbestos management in the country.
A Memorandum of Understanding (MoU) was signed between the Tonga Department of Environment, from the Ministry of Meteorology, Energy, Information, Disaster Management, Environment, Climate Change and Communications (MEIDECC) and Secretariat of the Pacific Regional Environment Programme (SPREP) on 26 July 2021.
The MoU signed by both Mr Paula Ma'u, Chief Executive Officer of MEIDECC, and the SPREP Director General, Mr Kosi Latu defines the project partnership and permits the commencement of planned project actions in Tonga.
Under the previous PacWaste project the removal, secure transport, and safe disposal of approximately 6,950m2 of asbestos from eight different locations in Tonga were undertaken. The PacWastePlus project seeks to develop national legislation to ban the importation of asbestos and provide an educational program to raise public awareness of asbestos and how to interact with it safely (as well as continue abatement work).
The signing of this MoU formally allows to progress of the implementation of an innovative and sustainable solution for Tonga asbestos management. The MoU provides a framework of cooperation, agreed project actions, and responsibilities between SPREP and MEIDECC to work in partnership and implement project actions.
Project actions will also update and revise the current asbestos Code of Practice to guide the management and handling of asbestos, provide training on asbestos abatement, handling, and disposal work, and abatement of asbestos containing material from a few selected buildings in Tongatapu.
The project will enhance the capacity of local officials and government staff to execute the asbestos containing material Regulations and the development and adoption of a Strategic Action Plan which details the short and long-term management options for the eventual removal of all asbestos containing material.
The European Union-funded PacWastePlus programme has continued the initial asbestos management work conducted by a previous project and is implementing a number of regional activities that will actively remove asbestos materials in several countries and provide strong legislative and management tools to all countries to assist with the active and ongoing management of asbestos.