Project Partners - Oct 19, 2021
SWAP-Together to Fight against Plastic Waste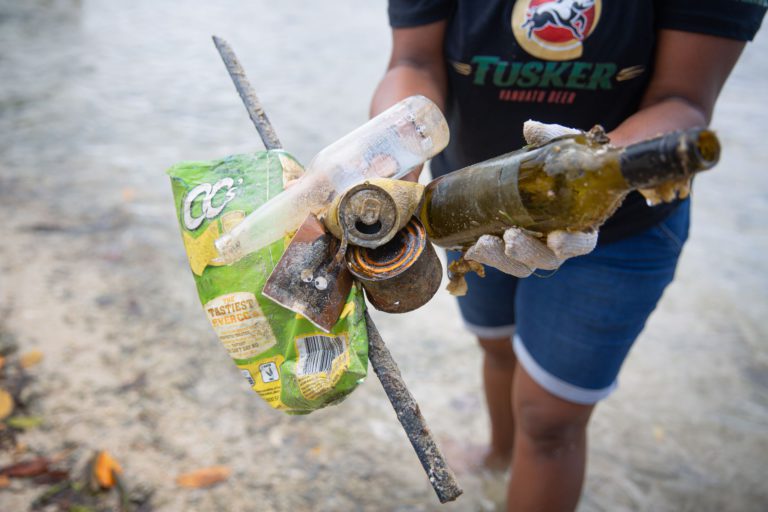 The coastal areas in some Pacific countries that are part of the SWAP Project (Committing to Sustainable Waste Actions in the Pacific) are a lot cleaner today thanks to the support provided to boost their efforts on the International Coastal Clean-up Day (ICCD).
ICCD is celebrated on the third Saturday in September every year, to remove trash from the world's beaches and waterways, identify the sources of debris and encourage the changing of behaviours towards attitudes that allow trash into the waterways in the first place.
With 98% of the Pacific covered by the ocean, the importance of the occasion was not lost on SPREP, the premier organisation for the conservation of the environment in the region. The impact of marine litter on ecosystems and coastal communities is a major concern, heightened by the reliance of Pacific Island countries on healthy ocean ecosystems and services.
Thus, SPREP participated in the International Coastal Clean-up Day 2021 through the SWAP Project. Following a call for applications, SWAP supported ten clean-up actions from some of its member states. Approximately 330 volunteers were involved in this action and nearly 4,800 pounds of waste were collected including plastics of all types, car tires, used oil cans, pieces of sheet metal, etc.
In Samoa, support was provided to the Ministry of Natural Resources and Environment (MNRE), Laumei Outrigger Canoe Club, and the Samoa Recycling Waste Management Association. In Tonga, the clean-up was spearheaded by the No Pelesitiki Campaign while the Vanuatu Environmental Science Society led the effort in Vanuatu.
Five clean up-up actions were supported in Wallis and Futuna. They included the Association A Vaka Heke, Foyer Socio-Educatif Collège de Mua Lavegahau, Association "Mouvement du Focolare", Association du village de Vaitupu, and Association Falefa o Makini.
Photo credit: Credit: Vanuatu Environmental Science Society / Island Roots