News - Dec 14, 2021
Sustainable Financing for Waste and E-Waste Management Project Moves Forward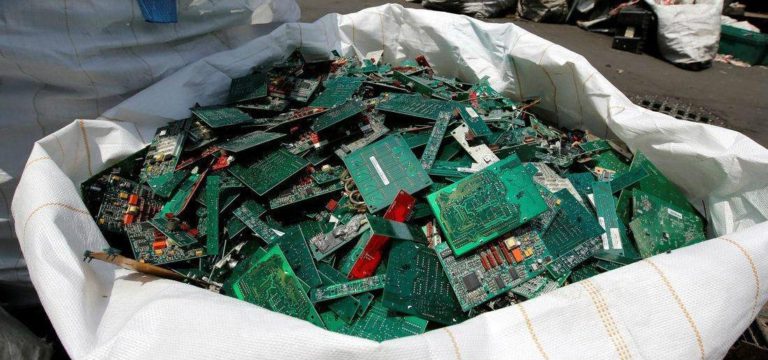 To assist the Government of Niue to have an effective and self-funding solution for the collection and recycling of waste items and to expand the new recycling facility to enable the collection, dismantling, and export of electronic waste, a sustainable project has formally been approved through the signing of a Memorandum of Understanding (MoU).
The MoU signed between the Government of Niue and the Secretariat of the Pacific Regional Environment Programme (SPREP) on 23 November 2021 formally allows to progress implementation of innovative and sustainable actions for Niue's waste management priority needs as the agreement provides a framework of cooperation, agreed on project actions and responsibilities between SPREP and the Government of Niue's Department of Environment, to work in partnership and implement project actions.
The signing of the MoU by Ms Gaylene Tasmania, Acting Secretary to Government of Niue, and the SPREP Director General, Mr Kosi Latu defines the project partnership and allows the commencement of planned project actions in Kiribati.
The Niue Department of Environment (DOE) will utilise the support of the European Union-funded PacWastePlus programme (in combination with the Australian Government-funded Recycle Facility, and the GEF ISLANDS project, and the Ridge-to-Reef projects) to develop and implement a plan for the Sustainable Management of Waste in Niue, which includes the design and implementation of a Sustainable Financing system such as an Advance Recovery Fee and Deposit (ARFD).
Currently, items are imported into Niue but there are limited viable options for their end-of-life management and/or export. As such, most items imported are disposed of at landfills or stockpiled on vacant land. End-of-life electronic items are building up in unmanaged stockpiles – causing environmental pollution and health risks.
Project actions will include the development and approval of ARFD legislation of a self-financing system to provide a long-term self-funding ability for the Niue DOE to collect and process targeted recyclable, bulky and electronic items in combination with DFaT and GEF ISLANDS projects.
The project will develop tools and design training to allow for the collection, dismantling, and export of e-waste from Niue supported by the implementation of awareness programmes designed to raise awareness of the ARFD and change household and community waste practices in Niue.