News - Nov 22, 2022
Samoa National Officer for PacWastePlus Programme and GEF ISLANDS Project Profile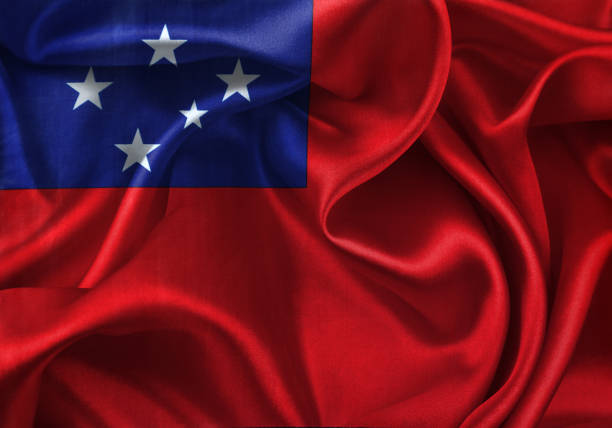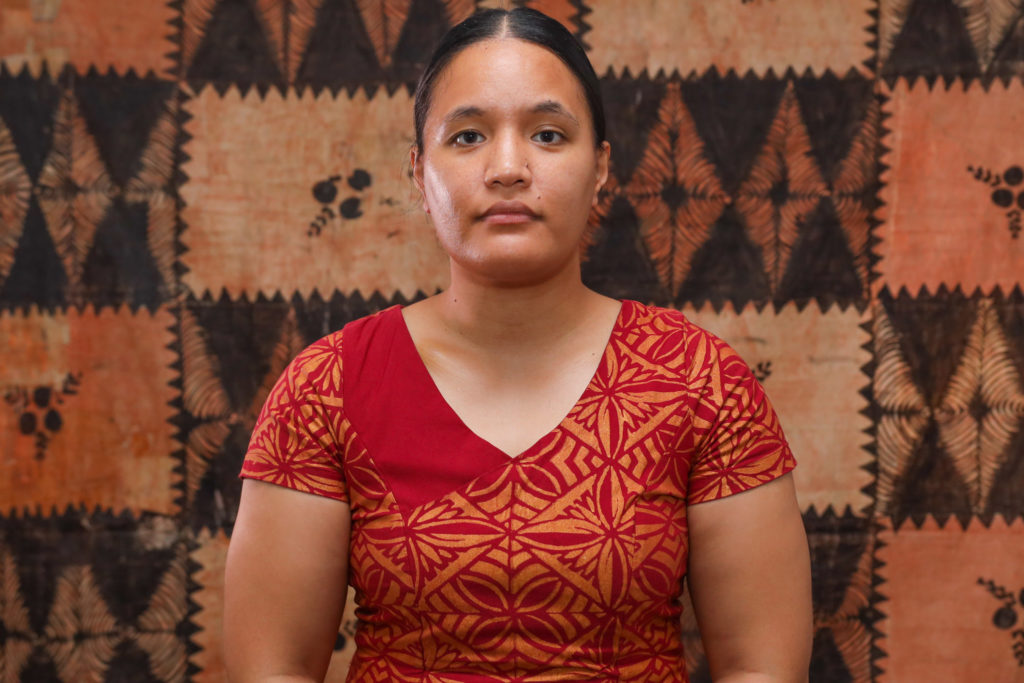 Ms Lisa Punivalu-Anae
National Officer for PacWastePlus Programme and GEF ISLANDS Project
Samoa
I am a Civil Engineer by profession and worked as part of the team at IPA Engineering & Management Consultants since graduating from Victoria University, Australia in 2010. Within IPA, I am predominantly working together with the Managing Director and AutoCad Draftsman, managing civil works projects along with consultancy roles.
On a daily basis, if I am not assisting in managing ongoing projects, then I am seeking opportunities for work for IPA Ltd. I've worked as a part of teams within design and supervision projects, from project scoping stages to procurement, through to implementation of supervision services. I've worked as a Consultant for UNDP on the IMPRESS project, assisting in the preparatory work which looked at making renewable energy resources cost effective. This required stakeholder meetings to determine synergies with the project, in depth research of baseline information to assist in submission of report deliverables and administrative and logistical support to the Project Development Team in the preparation of the Project Document.
I've worked as part of a Project Management Unit, in the capacity of a Contract Management Engineer, predominantly providing assistance to the PM of the PMU in the smooth running and coordination of all component activities for two major donor funded road infrastructure projects. This involved creating and maintaining an implementation plan – a living document which captured the current progress of works, goods and services and estimated holding points and milestones; maintaining a contracts register to keep the Project Manager informed of contractual obligations for all parties involved, provided input towards technical specifications and terms of references, updated procurement plans in consultation with the project team and amongst other things, worked as part of the PMU team in the submission of Quarterly Progress Reports which documented progress of the component activities. It also included completing procurement and contract management training to build the capacity of the Implementing Agencies for the Water and Sanitation Sector in procurement and contract management.
My work also has included working alongside as Asset Management Engineer to develop an Asset Management Plan for the Samoa Port Authority, which supported the 20-year ports development master plan developed by the Project Team, to assist government in making informed decisions for future investment.
I've also worked alongside a National Infrastructure Specialist and National Natural Systems Specialist when creating a Baseline & Vulnerability Matrices for the project, "Enhancing the resilience of tourism-reliant communities to climate change risks" which was preparatory work that looked at the impacts of climate change to small-medium scaled tourism operators and estimated costs for soft and hard solutions. This matrix formed part of the final presentation to project stakeholders in support of preparing a project for Samoa.
While living in Australia, I happily abided by the waste management laws and sorted my rubbish according to the yellow, red and green bins and knew which days to put which bin out. When I'd move back to Samoa, I also readily accepted that there was no recycling mechanism like that available here and just proceeded with life as usual, thinking that it's Government's problem to deal with waste management.
In seeking opportunities for IPA, I came across the opportunity for this role on SPREP's website.
I read the ToR and felt I had some skills with which I could contribute to the role, enough that I thought to at least give write up of the Technical Proposal a try. The write up lead to learning more about the impacts of different kinds of wastes, towards our health, our environment, animal lives and habitats, our water resources, the air we breathe, the health of our soil; an overwhelming wealth of information that I, as a consumer, have contributed to and participated in, simply because I accepted that it was someone else's problem to deal with – an acceptance I no longer wanted to encourage within myself.
It is just as overwhelming, the thought that there are hundreds and thousands of Samoans who similarly thought as I once did, and I wanted to be a part of a project that endeavored to bring about that change in mindset and actions.
I believe being embedded within Samoa Ministry of Natural Resources and Environment (MNRE) has enabled ease of accessibility to country focal points, created connections independent of the one brought about by the MOU between SPREP and MNRE, more in depth understanding regarding some of the constraints faced and bringing clarity towards internal discussions; serving the project by initiating project discussions and implementation of project activities and at times, utilising the project objectives to motivate and inspire bravery within myself to find creative ways in which to address particular activities.
After undertaking this role for about 4 months, I believe that waste should be important to everyone. Impacts to the environment from the toxicity of waste eventually impact's us. And I think the most worrying aspect of the impacts of waste, is that some of it takes time to build up and usually at great cost.
My husband's grandmother is well known for voicing the well-known catch phrase, 'prevention is better than cure' – a very apt phrase for the vital importance of waste management.
As to the results I would like to see in Samoa – it would be the realisation of all the activities sought to be completed under the PacWastePlus project:
Development of legislation and policy for e-waste
An e-waste system/mechanism that will incite our people to recycle their end-of-life e-waste products
Infrastructure and partnerships to support the e-waste system/mechanism
Implementation of an effective education and awareness program
Training of waste workers on safe handling of e-waste