News - Dec 19, 2022
Removing Barriers for Organics Management – Release of PacWastePlus Resources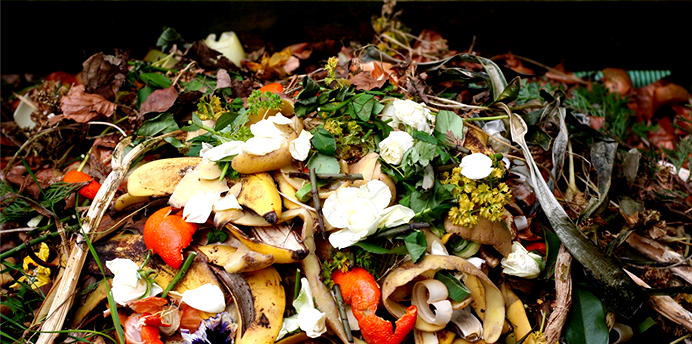 "Why are we "wasting" our organic items by disposing them to landfill?" asks Te Ava Iro from the Titikaveka Growers Association, Rarotonga.
Almost half of landfills in the Pacific and Timor-Leste are comprised of organic materials.
Of all "waste" items, organics (such as fallen tree fronds and leaf litter, peelings and scraps from food preparation, and paper and cardboard), can be diverted and processed in Pacific communities without a need for expensive equipment or reliance on overseas shipping.
"It is incorrect to call organic materials "waste", it is a valuable resource that should be captured and used to enhance the soils of our islands and atolls" says Bradley Nolan, PacWastePlus Project Manager. "By diverting these materials away from landfills and into mulch or compost facilities, we will increase the life of our landfills, but also create compost which will enrich our soil quality, improving crop yield, increase water retention, enhance food security, and increase climate resilience for Pacific communities.  PacWastePlus has been working to design resources to assist Pacific decision-makers to develop Pacific-specific management solutions for this important resource."
"We have competed technical studies and investigated both working and failed organics facilities in the Pacific, wanting to understand the barriers and opportunities for diverting organics from landfill" adds Hilary Boyes PacWastePlus Technical Officer.  "For example, one of the main barriers for successful organics management in the Pacific was found to be related to scale.
Existing resources provide solutions for small scale back yard composting, or large scale (>20 tonne/ week) facilities. But in the Pacific, the general size of our towns and communities' results in the production of approximately 5-10 tonnes of organic materials per week – generally too much for simple manual processing, but not necessarily enough to provide for investment into the operation and maintenance of required equipment."
As a result, PacWastePlus has focused on providing solutions the Pacific-specific context through the production of a publication series dedicated to organic processing at different scales. A family of resources is now available on the PacWastePlus website, including a decision support tool to support the selection of suitable organics management solution by asking nine simple questions, a series of factsheets introducing eight types of organics management solutions appropriate for the Pacific and Timor-Leste context, editable Design Drawings to assist with designing the organics management solutions, a Composting Handbook providing information on the composting behaviour of common organic materials in the Pacific and Timor-Leste, and Composting Standards, for enhancing environmental performance, facility operation, and product quality.
"We hope these resources become a one-stop-shop for decision makers to design and operate effective organic management solutions in the Pacific and Timor-Leste"