News - Dec 14, 2021
Nauru Progresses Asbestos Management Project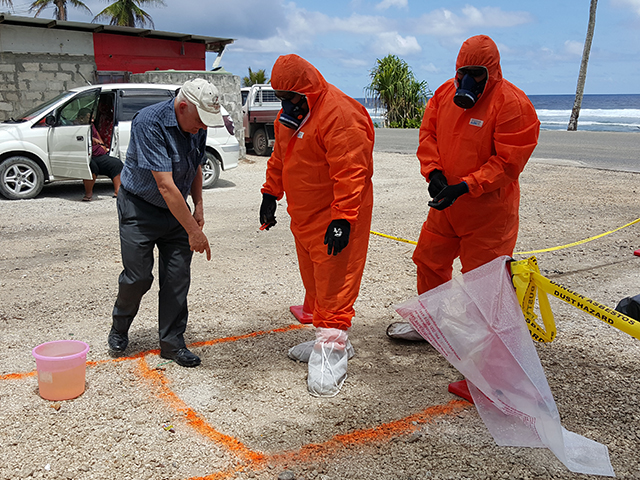 A call for assistance from Nauru to improve asbestos management and eliminate the importation of asbestos containing material to protect, both the community and the environment, has been answered by a project partnership that provides sustainable solutions for asbestos management in the country.
The Nauru project, which is being implemented through the support of the European Union-funded PacWastePlus programme, will assist in the management of asbestos containing materials (ACM) through implementation of best practice off-island disposal activities and establishing appropriate legislation and policies for the elimination of the importation of asbestos containing materials into Nauru.
There is a substantial quantity of asbestos, estimated 212,000 m2, in Nauru primarily in the form of asbestos-cement in roofing and cladding and stockpiles of waste. This asbestos is old and in various stages of deterioration and therefore poses a significant risk to the people of Nauru.
An earlier implemented PacWaste project undertook the removal, transportation to the temporary storage, organised by Nauru government, and replacement of the asbestos containing material in several public buildings, the Republic of Nauru Hospital and Prison.
A Memorandum of Understanding (MoU) was signed between the Department of Commerce, Industry and Environment (DCIE), the Secretariat of the Pacific Regional Environment Programme (SPREP) on 7 September 2021. The signing of this MoU by Ms Berilyn Jeremiah, Secretary for DCIE, and the SPREP Director General, Mr Kosi Latu defines the project partnership and allows the commencement of planned project actions in Nauru.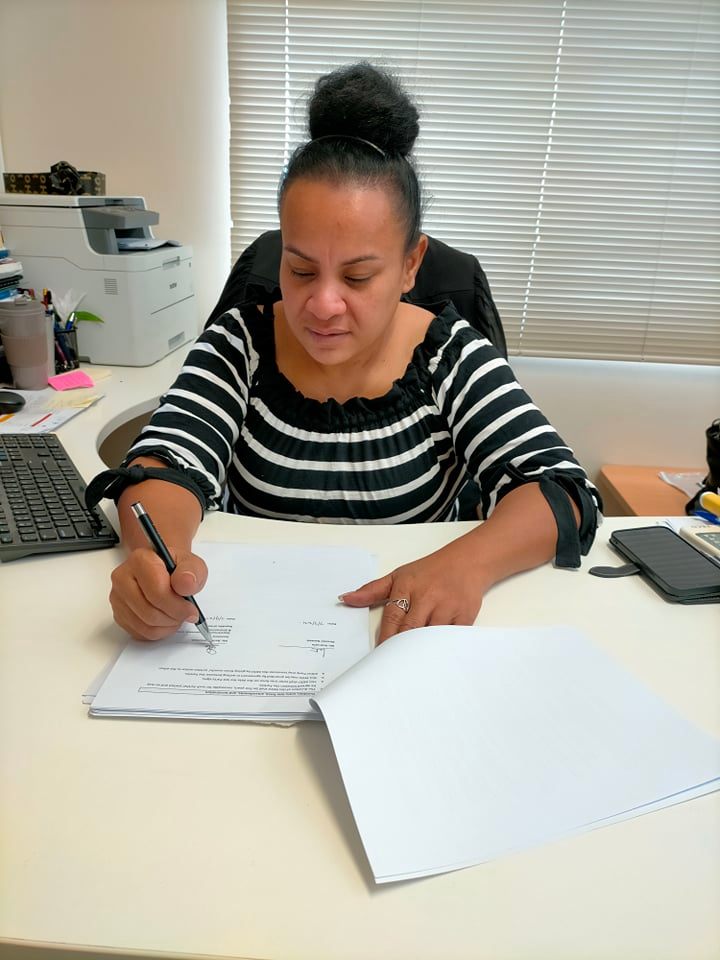 The signing of MoU will formally allow to progress implementation of innovative and sustainable actions for Nauru's waste management priority needs as the agreement provides a framework of cooperation, agreed project actions, and responsibilities between SPREP and MLGA to work in partnership and implement project actions.
Project actions include providing training on the proper handling, storage, and disposal of legacy ACM in Nauru, and re-packaging and removal of improperly stored ACM located at the NCR landfill and the Regional Processing centre grounds.
The Department of Commerce, Industry, and Environment have recognised the contribution this project will make towards improving waste management in Nauru, especially with regards to asbestos.