News - May 3, 2023
Programme Steering Committee Meeting Delegates Tour Circle Cook Islands Upcycling Initiative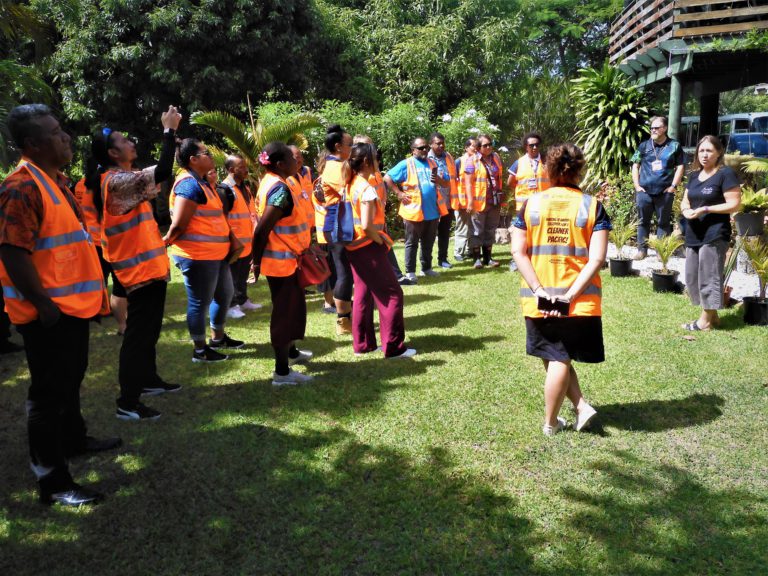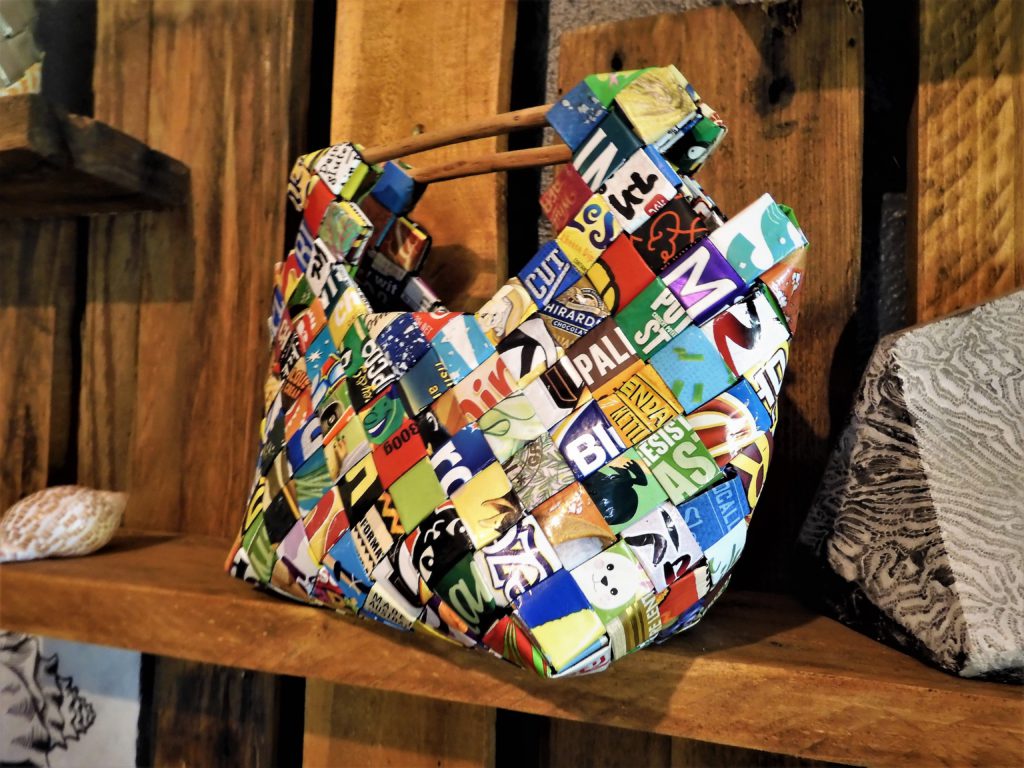 Upcycling has become an emerging trend among consumers who want to draw attention to the problems of overproduction and overconsumption but with global initiatives and from our Pacific region, the Instagram tag of #upcycle currently has over five million posts, including images of upcycled art, clothes, jewelry, fashion accessories, and DIY furniture.
​As part of the programmes three-day steering committee event, participating delegates were taken for a site tour of a home-based upcycling initiative to the Circle Cook Islands founded by Ms Sabine Janneck, in Rarotonga in Cook Island in 2014.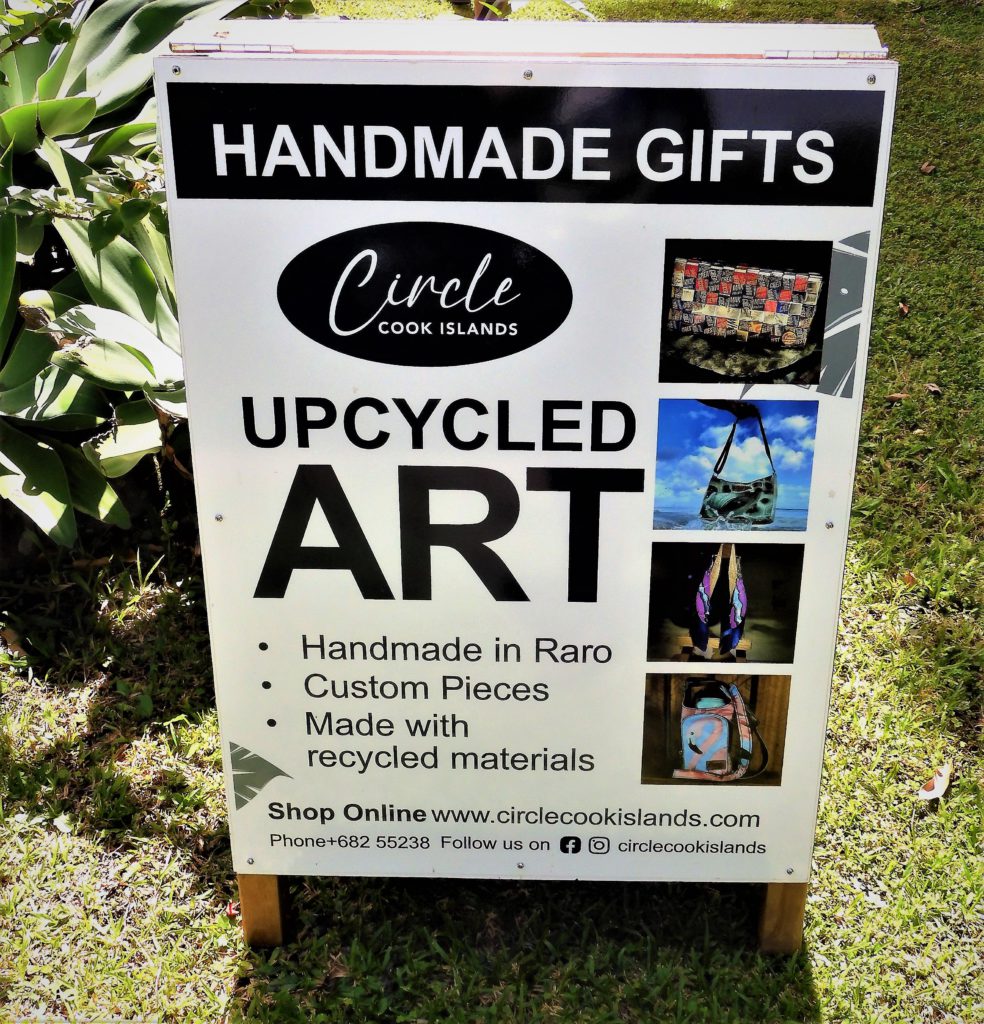 The brand's name C.I.R.C.L.E. – Cook Islands Recycling Creations Living Environment is inspired by Ms Janneck's never-ending care for the environment and is defined by giving a second life to discarded materials. Circle Cook Islands uses discarded waste plastic, foil wrappers, chocolate and lolly wrappers, yogurt containers, coffee sachets, cheese wrappers, noodle packets, and anchor powder milk bags to create colorful handbags, hats, wallets, purses, clutch bags, boxes, cushions & laptop covers. Ms Janneck's also creates jewellery pieces from tyre rubber and other materials that would have ended up in landfills or in the environment.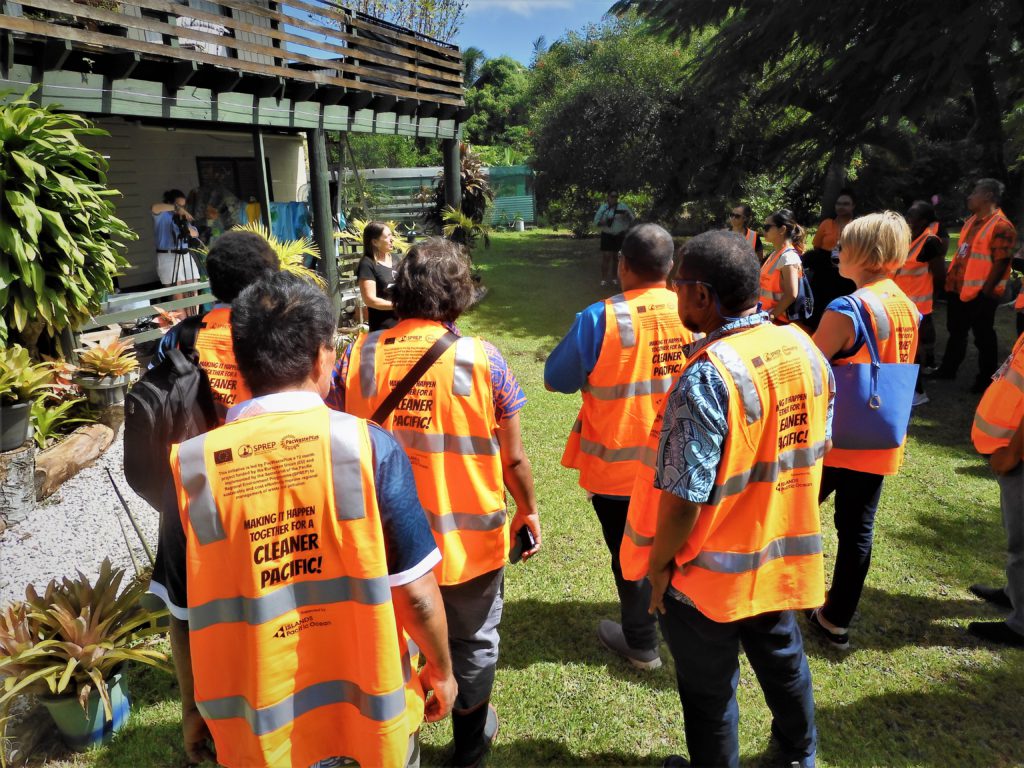 "In addition to raising awareness of plastic pollution at our community level, it is equally relevant to remember that the nations of the Pacific are especially vulnerable to climate change, and plastic usage is a contributing factor.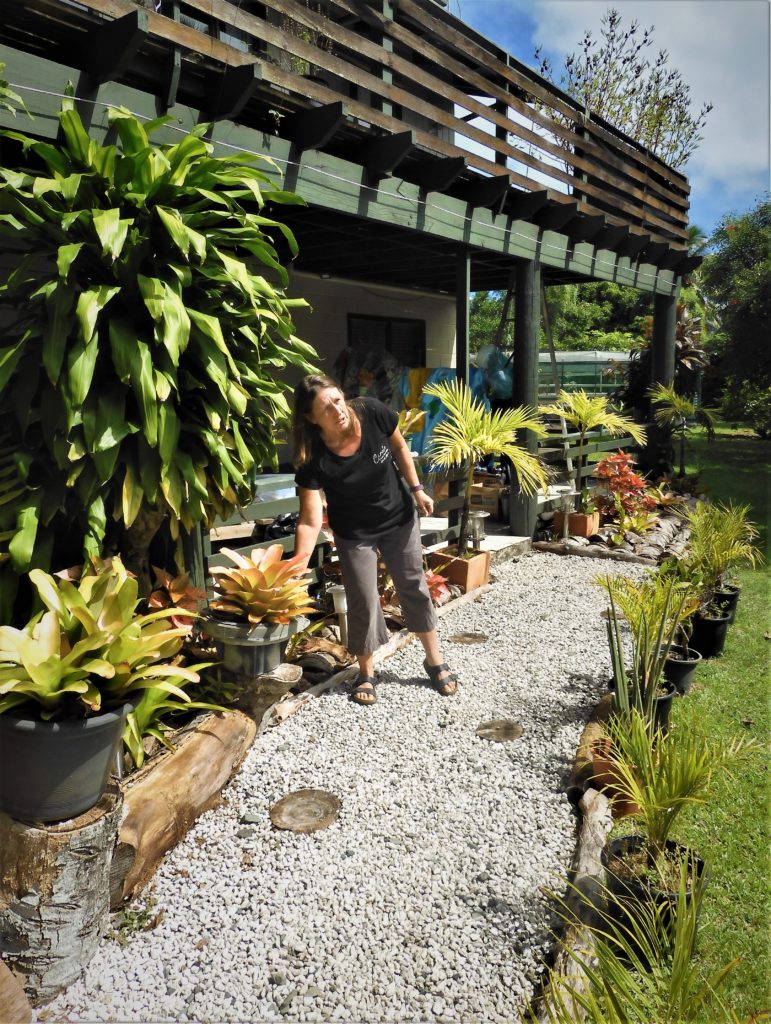 Ms Janneck's is an active environmentalist, a long-standing executive member of the Te Ipukarea Society, a Cook Islands environmental NGO, chair of their Waste Management Programme, and the recipient of the Energy Globe National Award for a Cook Islands national project on "Plastic Fantastic-from Trash to Art" in 2021.
She shared with the touring delegates that the concept of creating bags and accessories from reused materials was introduced to her by a friend including the very basics of the weaving technique but from that moment she never stopped making bags and the ideas are still rolling in.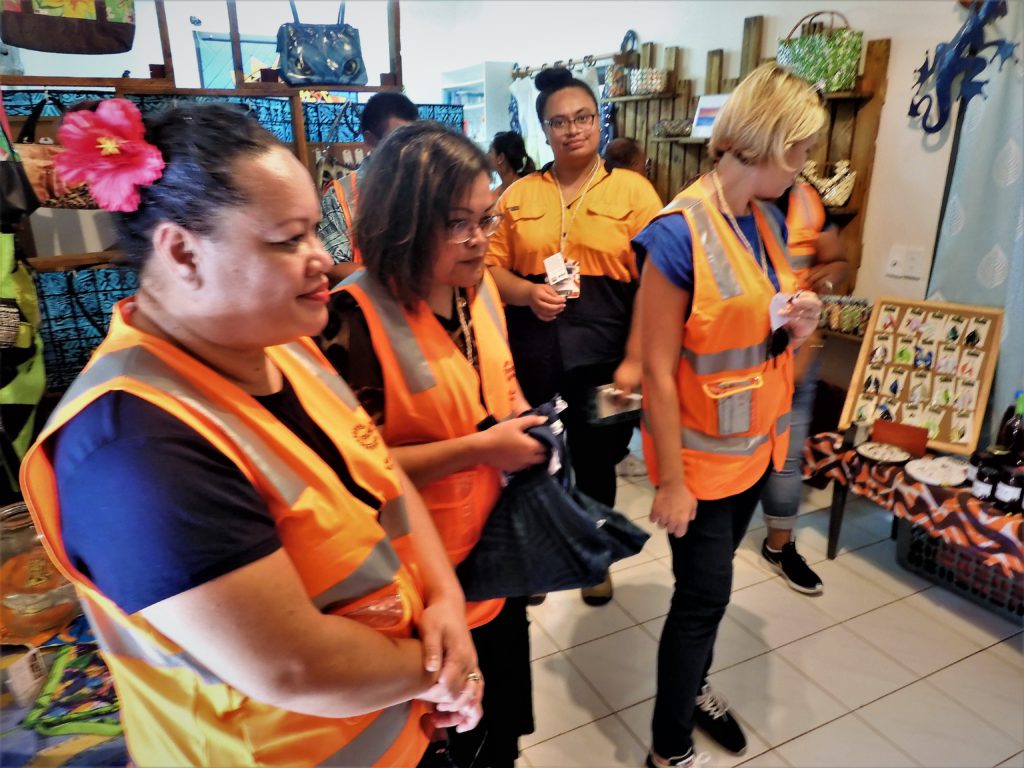 "The production process of our woven products and inflatables consists of various stages, from the discarded material being converted into raw material to its transformation into a functional object ready to fulfill its new purpose," explained Ms Janneck to the visiting Pacific delegates.
"We get all our material from people here in Rarotonga who care about our environment and are trying to reduce the waste that would have ended up at the landfill and there is not a typical design style as the bags usually grow while I make them, and they are also not cheap as it does take longer to weave and create them".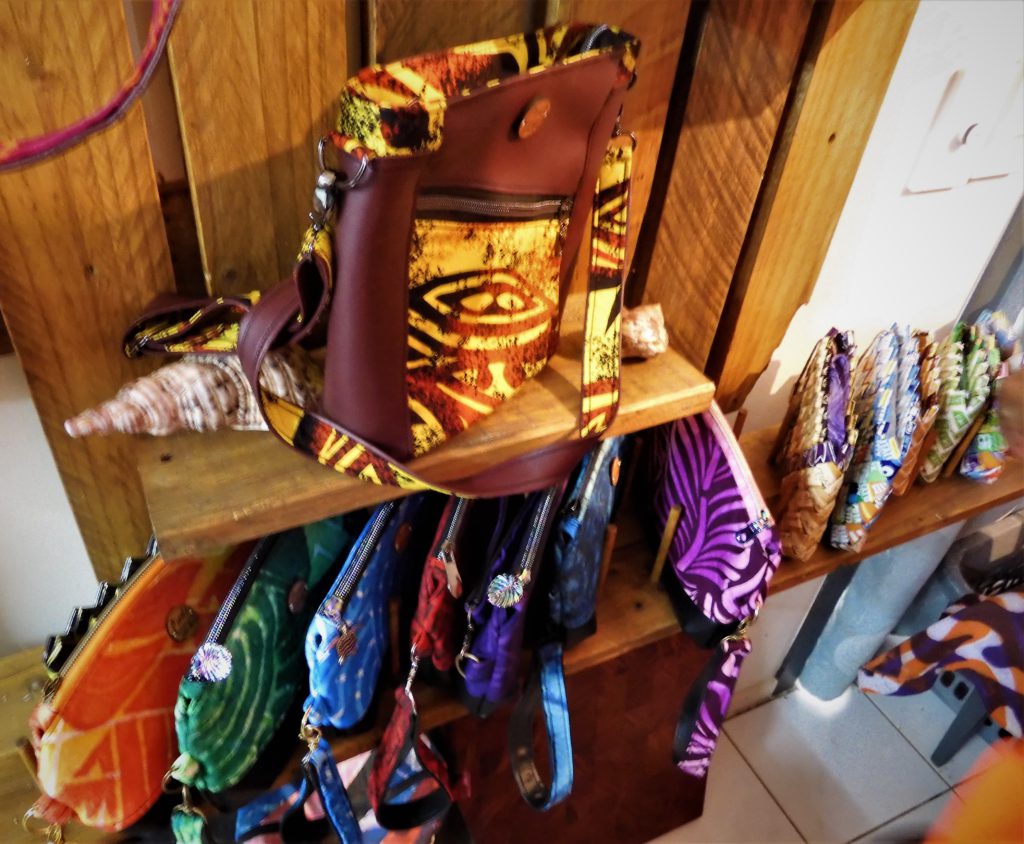 The inspirational artist described to participants that once the materials arrive at the workshop, the first step is selection where they work with discarded materials, as some items arrive dirty and are separated so the items can be salvaged and upcycled from those that can no longer be used and that all creations have their own uniqueness to it.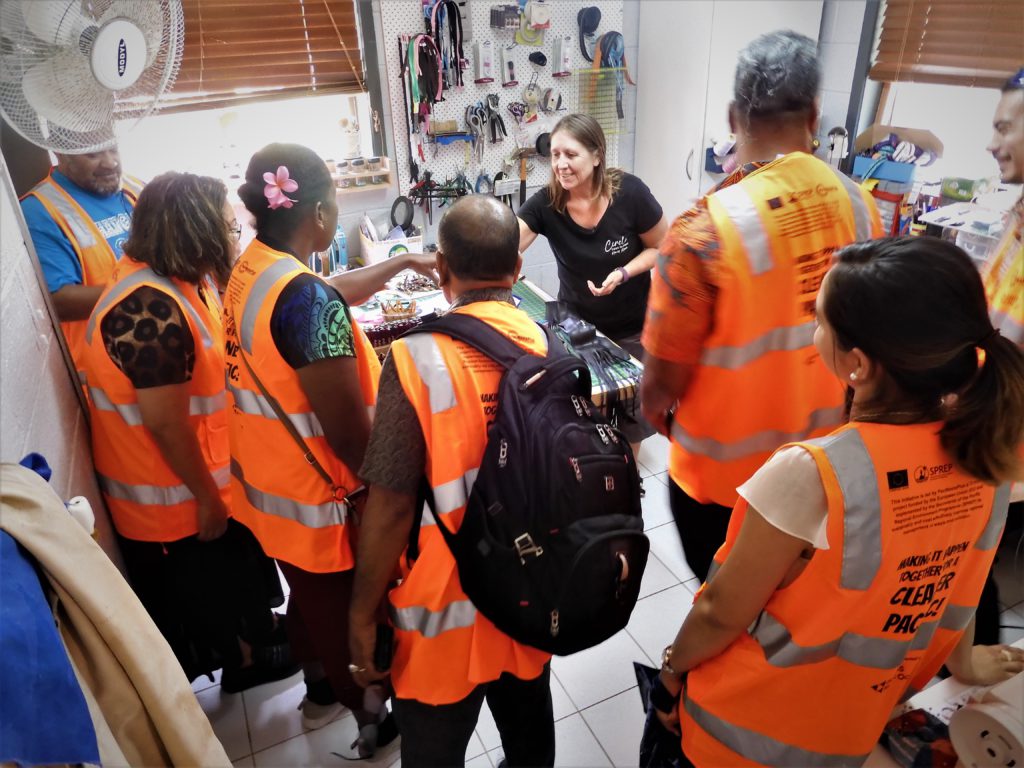 "Every day we use wrappings without a second thought and throw them away, but they deserve a second chance, transforming themselves, to show their new utility to the world that rejected them".
"They need to redeem themselves, from their sentenced life cycle, to realize their dream and my work and passion are to resuscitate materials and find lost treasures in the discarded items of the modern world´s progress and we have lots of fun doing it".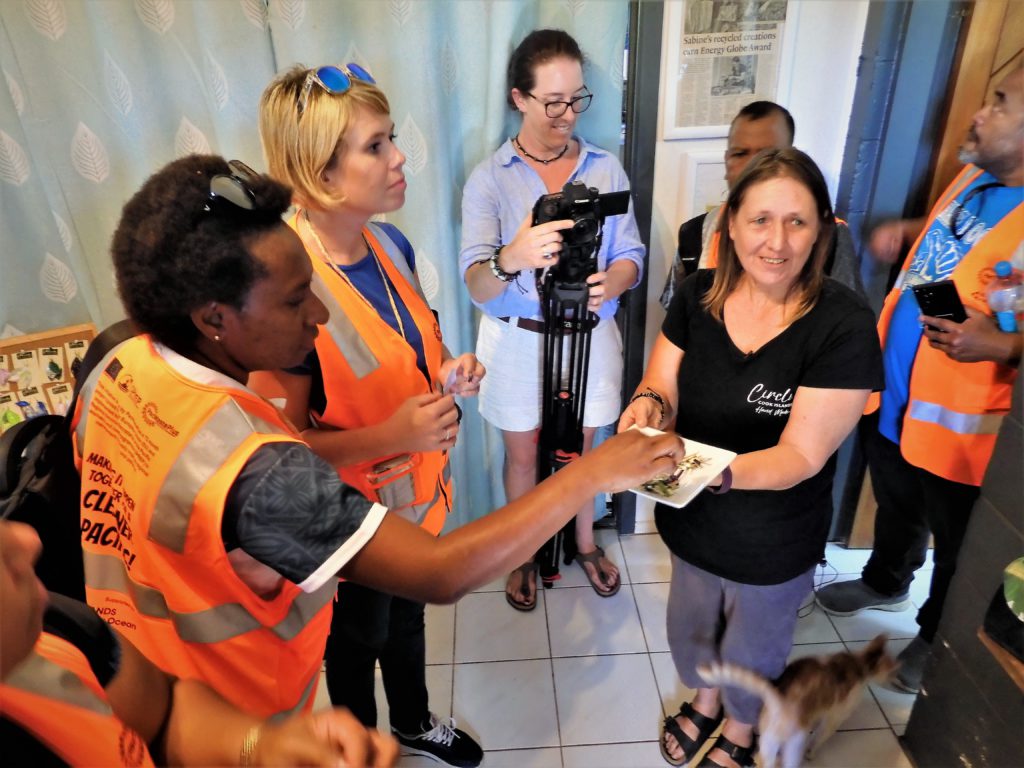 Delegates also shared that similar initiatives are in practice in their countries with community-based women's groups and youth groups working to not only sustain their livelihoods by upcycling waste products into art-based creations but also as part of their efforts to better manage waste regardless of whether it is a small step but in the right direction.
Site Tour Album: