News - Aug 14, 2023
Programme Represented at the 31st Pacific Island Environment Conference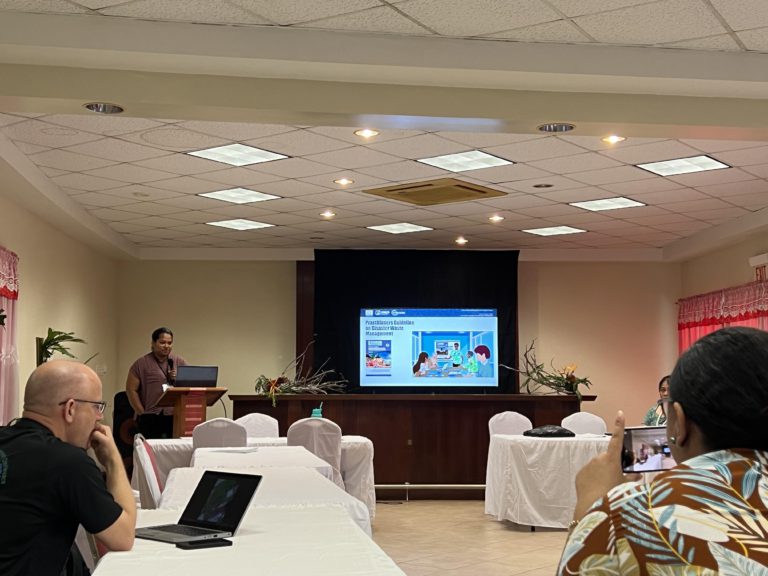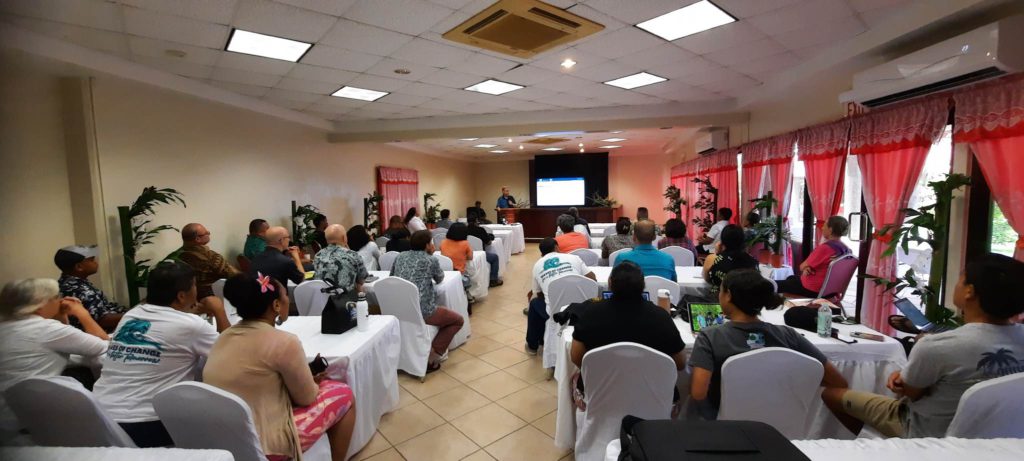 Officers from the PacWaste Plus programme represented SPREP at the 31st Pacific Island Environment Conference in Palau, joining over 240 other delegates exploring the theme of the conference "Harmonising Strategies in the Pacific: Islands, Oceans, and Economies."
The PacWaste Plus Solid Waste Project Officer Ms. Sainimili Bulai presented on the project actions under a presentation titled "Improved disaster waste management for a resilient pacific" where she highlighted the good works done in many countries as they manage wastes generated through natural disasters.  The presentation featured discussions on the 2023 Volcanic eruption and tsunami experienced by Tonga and applauded the actions of the workers on the ground.  Ms. Bulai went on to explain the support available to Pacific Island Countries from PacWaste Plus, and presented on a suite of resources developed to assist countries to increase their preparedness, highlighting the Practitioners Guideline on Disaster Waste Management, Standard Estimation Methodology for Calculating Volume of Disaster Waste, and Operational Guide on the Establishment of an Environment Sector Working Group (ESWG); explaining how government staff can utilise these resources to increase resilience in their departments and communities.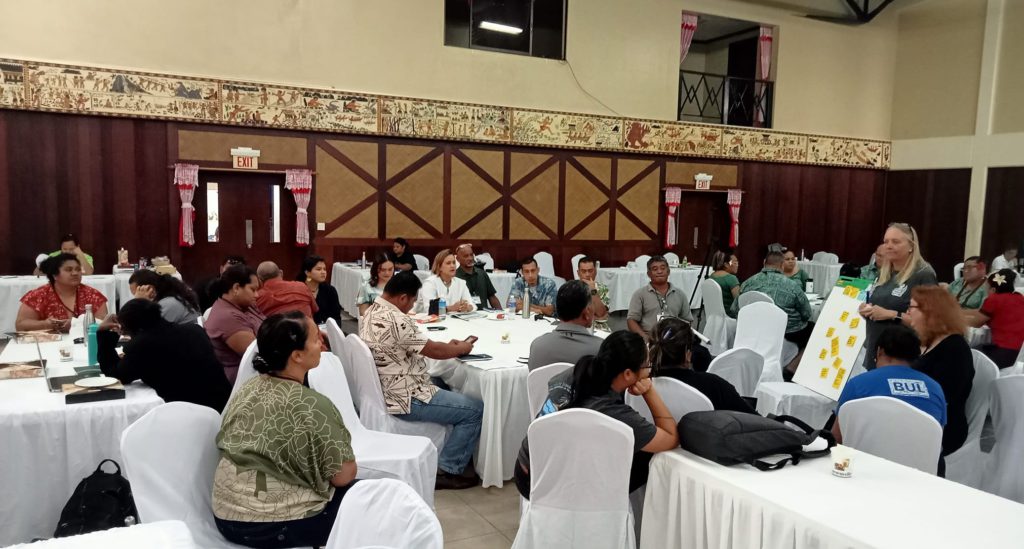 PacWastePlus Programme Manager Mr. Bradley Nolan presented on behalf of SPREP on the Moana Taka Partnership, explaining to conference delegates the partnership design and intention, noting "the Moana Taka is a meeting of cultures, companies, and people to provide a solution to non-commercial waste littering our islands and oceans".
The Partnership is between SPREP and SWIRE Shipping, with the United Nations Environment Programme (UNEP) being a silent partner having facilitated the partnership following discussions in 2018.  UNEP remains strongly interested in the Partnership, and through its ISLANDS Programme is seeking to expand the Partnership to other shipping line and regions globally.
Mr. Nolan explained the basis of the Partnership was to provide free container hire and shipping costs for non-commercial waste that are significant problems on Pacific Islands, and worked through example scenarios of how waste companies and government agencies may make use of the Partnership to receive access to the free shipping provided by Swire Shipping.  Numerous questions were posed as delegates explored how they may be able to access the Partnership support. The session was closed with a presentation from Ms. Kacey Iloilo, from American Samoa on their pilot e-waste collection and transport programme.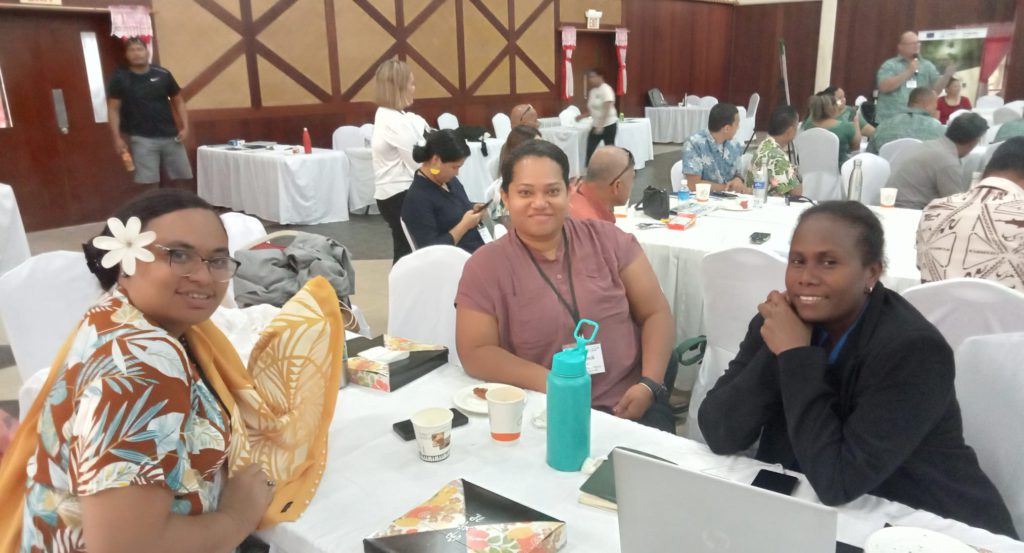 Mr. Nolan also presented on "Sustainable Financing for Waste Management in the Pacific:​ A Harmonized Approach to Scheme Design" which featured the PacWastePlus project activities centred on assisting countries to design and implement product stewardship schemes that manage problem wastes and provide producer and importer finances to manage the collection, transport, and overall management of the waste their products import to the region.  The presentation worked through 21-Step Pathway for scheme design and provided delegates an insight into the processes necessary to design schemes suitable for use in each country in the Pacific.
Details of the disaster waste management resources, and sustainable financing projects of PacWastePlus can be accessed through the Programme website www.pacwasteplus.org