News - Sep 24, 2023
Programme Concludes Weeks' Worth of Meetings in Kiribati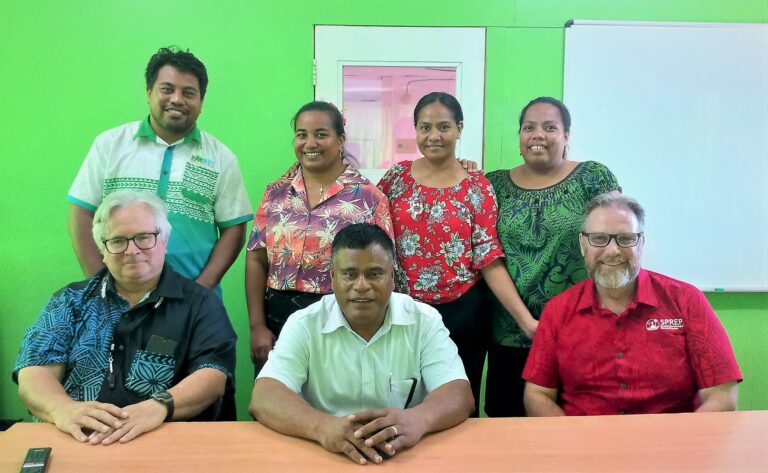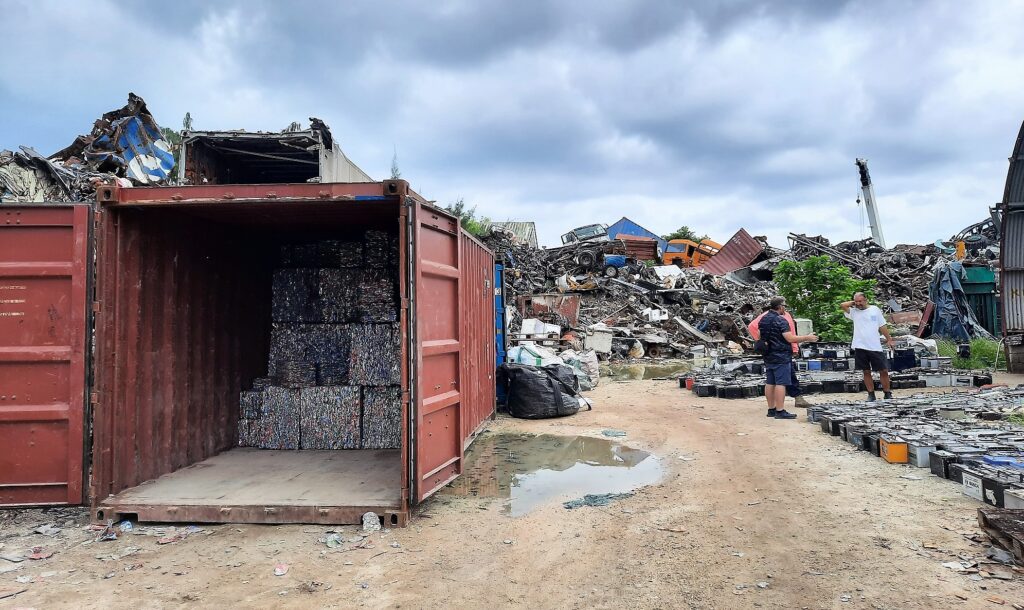 The Programme Management Unit's week-long mission to Kiribati concluded with a presentation to the Hon. Mr. Ruateki Tekaiara the Minister of the Ministry of Environment, Lands and Agricultural Development (MELAD), and his staff.
Minister Tekaiara thanked the PacWaste Plus team for coming to Kiribati to work directly with the many ministries involved in managing solid and hazardous waste, saying "I would like our team to develop a multi-ministry steering committee to work with PacWaste Plus to ensure the efficient delivery of project actions, and ensure the sustainability of the project after your work ends".

The meeting was the culmination of numerous engagements with teams from the MELAD, Ministry of Internal Affairs (MIA), Ministry of Infrastructure and Sustainable Energy (MISA), Ministry of Health and Medical Services (MHMS), Office of the Attorney General, the Banaba Island Council, and meetings with the Australian and New Zealand High Commissions, WHO, and UNICEF.  The week-and-a-half visit was designed to increase knowledge of the project work to address asbestos-containing materials and healthcare waste management and accelerate the implementation of project actions.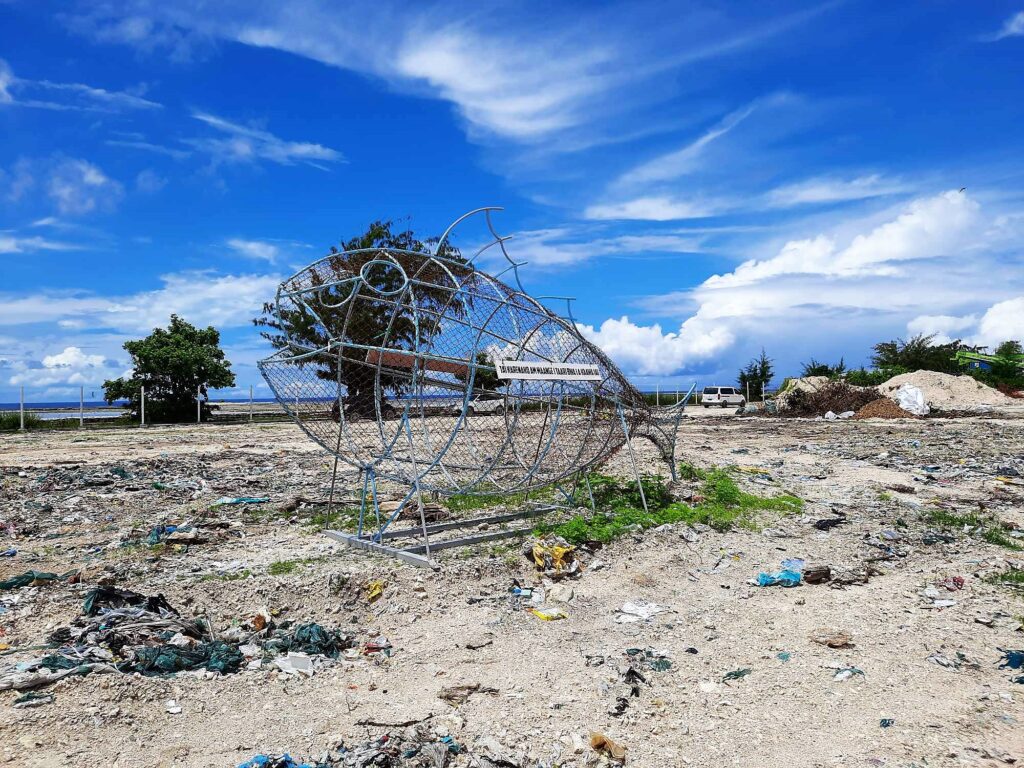 The Hon. Tibanga Tarata, the Banaba Island representative in the Kiribati Parliament, voiced his full-throated support for PacWastePlus, as the programme will directly benefit the residents of Banaba Island through the removal of Asbestos Containing Materials in a number of buildings, and provide much-needed training and support to the residents so they can identify and safely live with the remaining asbestos until additional donor support is provided.  Mr. Tarata said, "I trust this work will be just the beginning of efforts to mitigate the impacts of asbestos-containing materials on our island".
The programme team worked with the Ministry of Health & Medical Services (MHMS), Tungaru Central Hospital administration staff, WHO, and UNICEF to confirm project requirements to ensure appropriate healthcare waste management infrastructure and practices will be implemented at the Hospital.  Discussions centered on incinerator repairs and replacements, and the provision of healthcare waste management training to hospital and Ministry staff.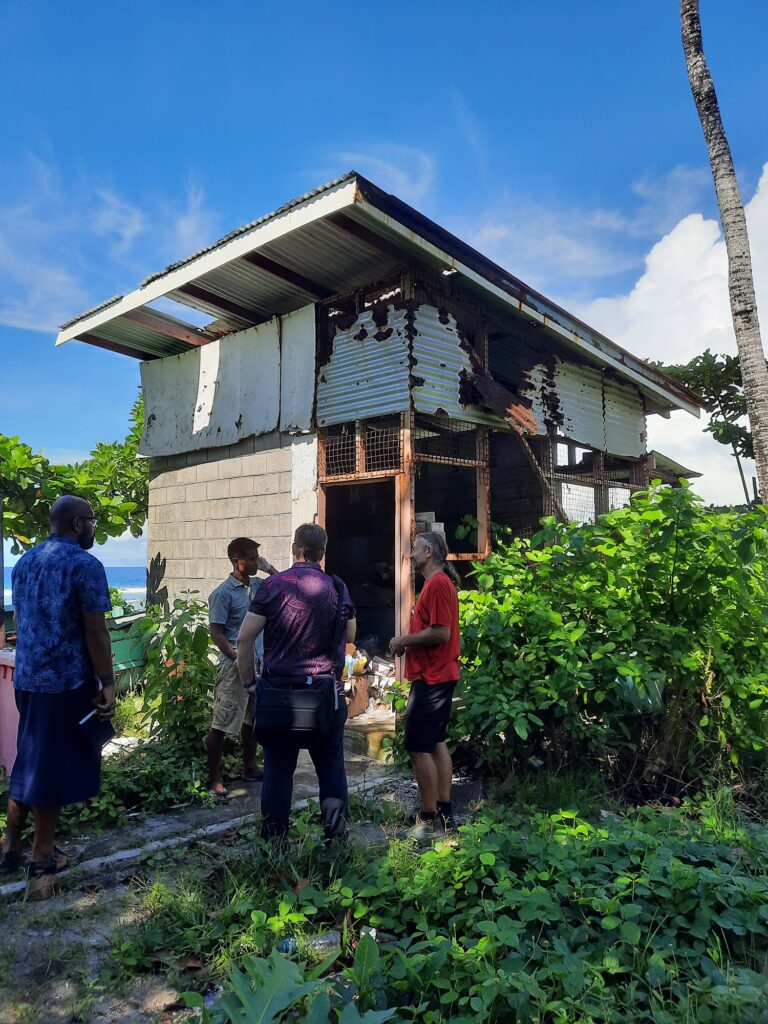 Site visits to the Bikenibeu, Betio, and Nanikai Landfills were undertaken to understand the issues, risks, and management challenges faced by Atoll nations in managing imported products.  The visits included a tour of the New Zealand Government car crushing, aluminium can baling, battery, and oil recovery facility in Betio as examples of how management systems can be established to manage some of these problematic and sometimes hazardous products.
Mr. Lance Richman, Project Officer responsible for delivering the PacWaste Plus project work in Kiribati said "our time here directly working with our counterparts in the Ministries has been exceptionally useful.  We have completed the development of education and awareness plans, confirmed processes for legislative improvements, commenced development of governmental steering committees, and secured political support for the planned activities."
Asbestos abatement activities on Banaba Island are expected to commence in January 2024.