News - Jun 13, 2022
Practitioner Guidelines to Implement Effective Disaster Waste Management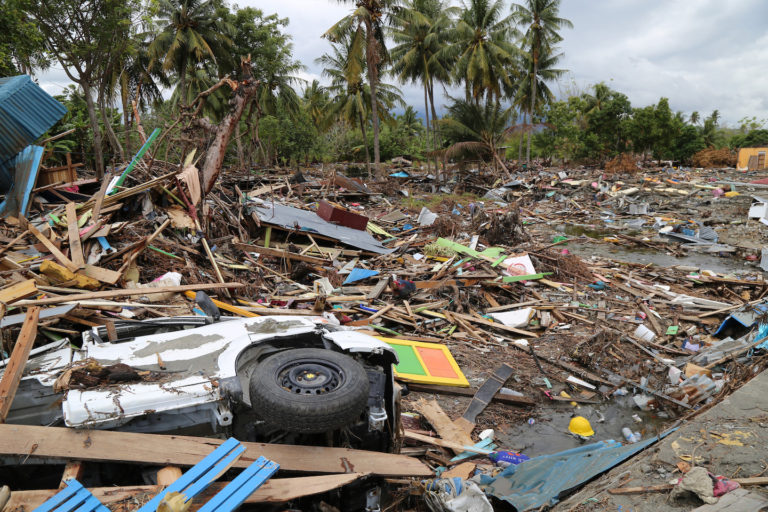 The Pacific region is identified to be most prone to disaster and climate risks, such as cyclones, landslides, flooding, drought, earthquakes, and even tsunamis. The World Risk Index 2021 identified Vanuatu as the most vulnerable country, with the Solomon Islands rated second, and Tonga third.
Natural disasters are associated with the generation of a large volume of waste, damage to waste management facilities, and disruption to waste services posing a risk to public health which through direct or vector-induced exposure. The Secretariat of the Pacific Regional Environment Programme (SPREP) in partnership with the Japanese Technical Cooperation Project for Promotion of Regional Initiative on Solid Waste Management in Pacific Island Countries, launched the Regional Disaster Waste Management Guideline to assist Pacific Island Countries (PICs) in the management of Disaster Waste.
PacWastePlus is implementing a Regional Disaster Waste Management Project to assist Pacific Island countries mainstream Disaster Waste Management into a national disaster management framework. The PacWastePlus Programme Management Unit signed a Service Agreement with the University of New Castle for the university to draft a Practitioner Guidelines that will enable Pacific Island Countries to do this and ensure the implementation of identified activities in the Regional guideline.
At the completion of this contract, the university will draft the following guidelines:
Templates for National and Community Disaster Waste Management plan with drafting instructions to assist Pacific Countries to adopt the proposed actions in the Regional Disaster Waste Management Guideline
Guidance on the introduction of an Environment Working Group within the National Disaster Management Office and drafting of Standard Operating Procedure to allow for the incorporation of environmental management activities into preparedness and response planning, including coordination with other relevant stakeholders.
Establish a Minimum Standard Methodology for calculating Disaster Waste and biodiversity loss and damages in the Post Disaster Needs Assessment.
Work on this is anticipated to be completed in September 2022.