News - Dec 14, 2021
Papua New Guinea Waste Audit Report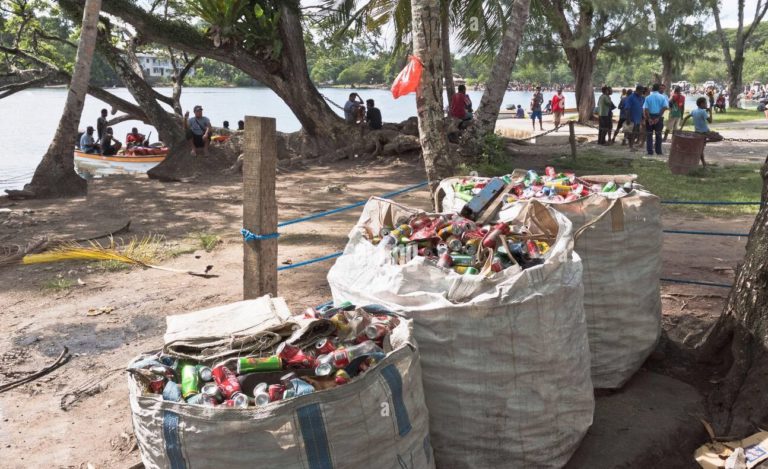 Papua New Guinea's Waste Audit Report was published in November 2021.
This report provides a snapshot of waste audit generation and composition across the business and household waste streams for six locations within PNG. The study conducted audits in Port Moresby and Roku Village in the Central Province, received data from audits conducted in Lae and Alotau, and sourced historical data from audits conducted in Kokopo (2018) and Goroka (2019).
The waste audit programme included training of national stakeholders, household waste sampling, business sampling, recovered material stockpile estimation, and compilation of customs imports and export data.
Compilation of the data generated by the study along with historical data found an estimated average waste generation rate of .39kg per capita per day.
The study found the household waste stream comprises approximately 41% organic materials of which around 5% is betelnut; 17% plastics of which approximately 4% are defined as single-use plastics, 7% metals, and less than 1% hazardous.
Of the businesses sampled, the highest recorded material type was plastics at 32% of which 23% were single-use plastics. This was followed by the paper and cardboard category at 27% and organics at 23%.
The full report can be downloaded from:
https://pacwasteplus.org/resources/papua-new-guinea-waste-audit-report/