News - Oct 19, 2022
PacWastePlus Sustainable Financing System Gender Toolkit rolled out at International Conference on Marine Litter and Plastic Pollution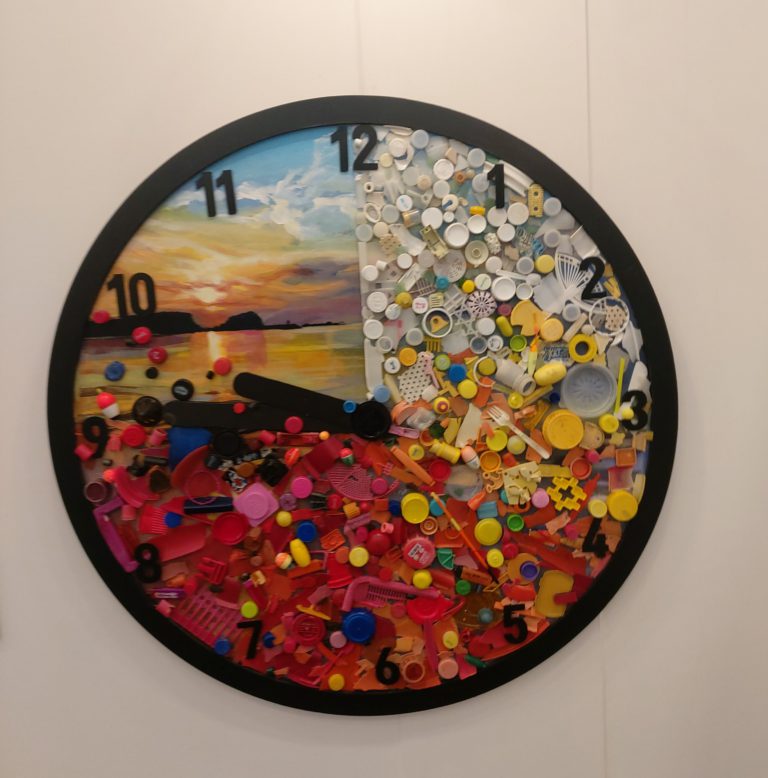 At the recent 7th International Marine Debris Conference, Busan, Korea 18-23 September 2022, PacWastePlus project presented on the topic Gender Equality Disability and Social inclusion (GEDSI) considerations in the development of Sustainable financing mechanisms for better management of Marine litter
The 7IMDC is the largest and longest-running conference series bringing together scientists, policymakers, academics, and community representatives to discuss the data challenges and solutions for the global problem of marine litter and plastic pollution.
Asia Pacific Waste Consultants (Dr Amardeep Wander) and the Project Manager of the Pacific Ocean Litter Project (Luatutu Andrea Volentras) co-presented for the PacWastePlus programme at the Marine Conference.
Dr Wander acknowledged that sustainable financing systems also known as Advance Recovery Fee & Deposit (ARFD) Systems were becoming the norm in the Pacific with 5 countries adopting these systems and another 9 expressing interest. There was however very little information on the impact of sustainable financing systems on marginalised groups. At the meeting, she presented the toolkit PacWaste had developed to ensure gender equality, disability, and social Inclusion (GEDSI) issues were factored into the design and implementation of sustainable financing systems.
Mr Volentras said that his attendance at the Marine litter conference was a great learning experience and thanked PacWastePlus for the opportunity to identify potential approaches and solutions to address the reduction of single-use plastics in the rollout of activities under the POLP that was only just entering its national implementation phase.
He identified working together with PacWastePlus in the provision of seed funding to extend the ARFD system to PET bottles and soft plastics and to incorporate the PacWastePlus gender toolkit into the rollout of this work.