News - Oct 18, 2022
PacWastePlus completes two-week Mission to Timor-Leste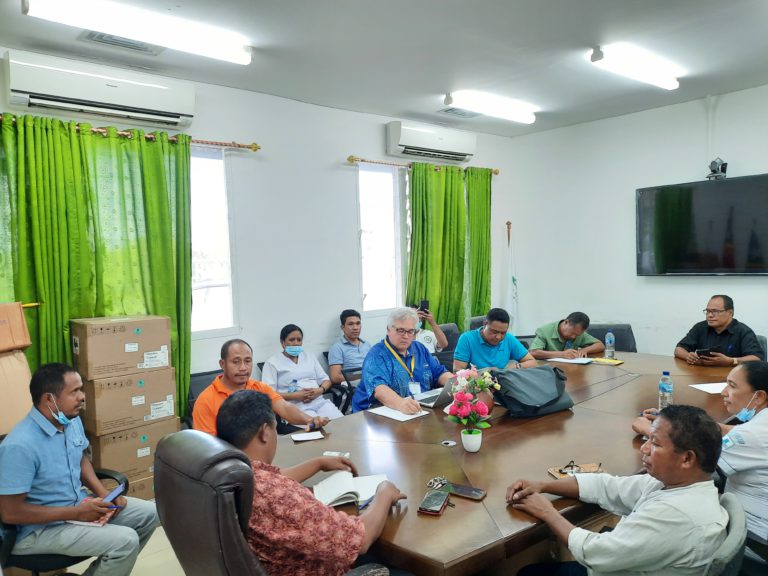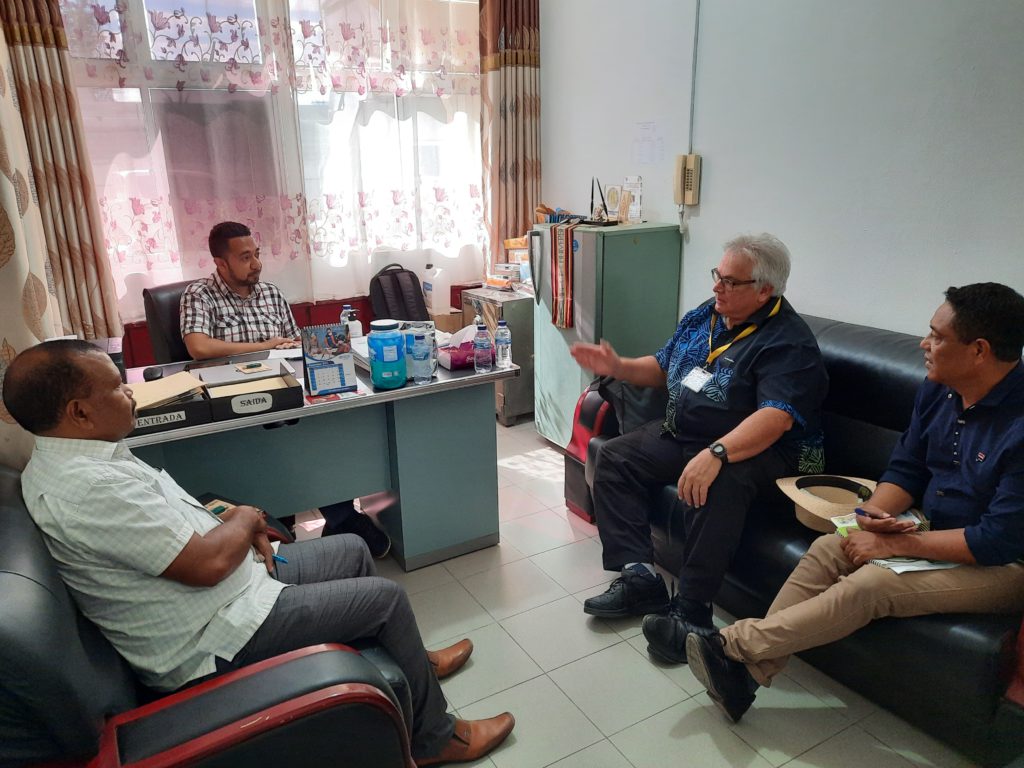 In August Mr. Lance Richman, PacWastePlus Technical Officer-Hazardous Waste had the opportunity to undertake a country mission to Timor-Leste at the request of the Ministry of Foreign Affairs and Cooperation and meet with local public and private stakeholders to discuss current PacWastePlus project activities and the urgency to progress implementation actions.
Timor-Leste has undertaken and is planning additional actions, with PWP PCMU support, to develop more efficient and environmentally sustainable healthcare waste management policies and systems.  With funding from the European Union, through the PacWastePlus project work, Timor-Leste will draft a national healthcare waste strategy that will augment the current national strategy for solid waste.  This strategy, when endorsed, will become the framework for developing a national approach to healthcare waste management.  In addition, working with PWP PCMU and consultants, a train the trainer module training program is being developed and implemented that will train local healthcare staff to properly prepare a plan and undertake environmentally sound healthcare waste management and disposal.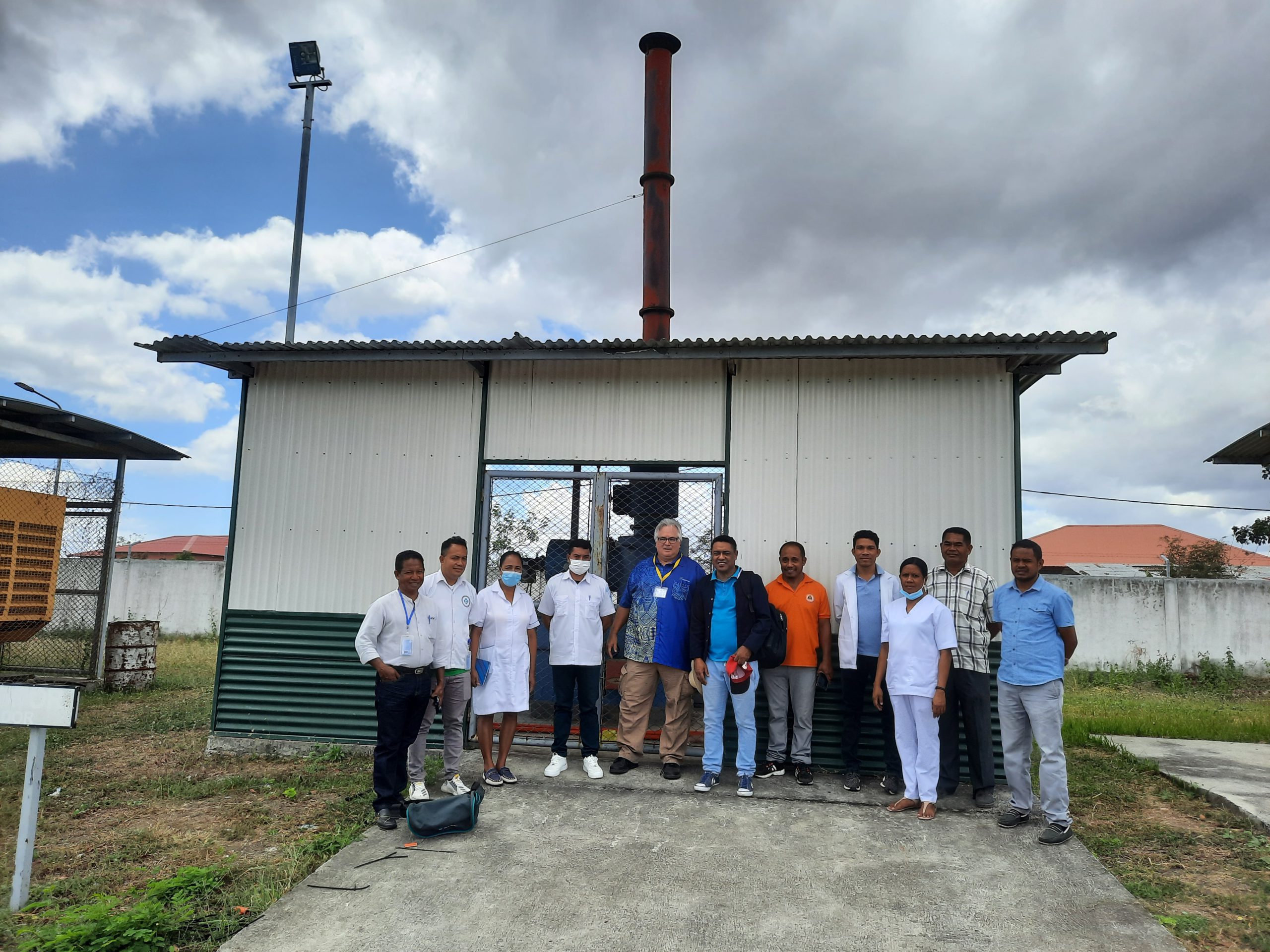 A site visit to the town of Baucau and its hospital was part of the agenda.  The day was spent with local hospital staff, reviewing the status of current healthcare waste management practices, assessing current medical waste disposal protocols, and consulting on options to address the real healthcare waste management needs of the hospital.  Among the options discussed were the removal of old medical waste burn pits, repair/replacement of current incinerator technologies, and additional healthcare waste investments at the hospital.  After an enjoyable lunch, we took a trip to the old hospital facility, abandoned in 2018.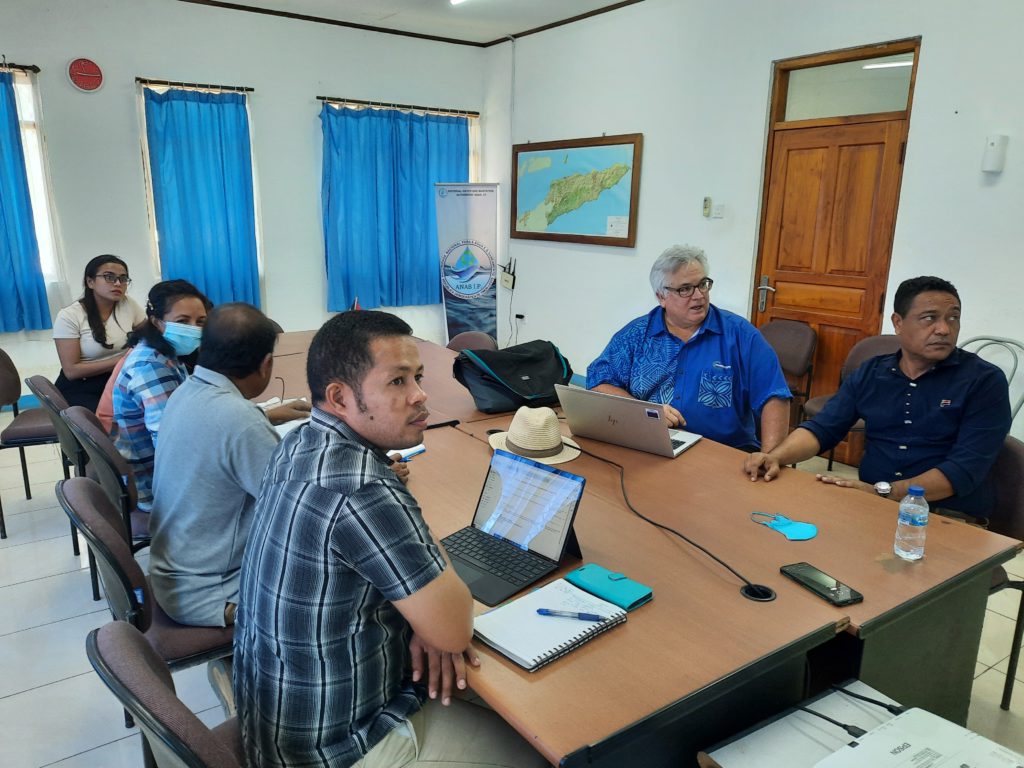 Discussions were held with the Ministry of Health (MoH) and other governmental bodies on upcoming PacWastePlus activities with outcomes to positively impact healthcare waste management.  Of significant importance to MoH is the proposed capacity-building efforts of a healthcare waste management train-the-trainer activity being undertaken in the PacWastePlus project that will leave participants with a complete healthcare waste management plan for their facility.
Along with government agencies, consultations were also held with several NGOs currently working on healthcare waste management issues in Timor-Leste, specifically, W.H.O., Menzies School of Health Research, and St. John of God -International Healthcare.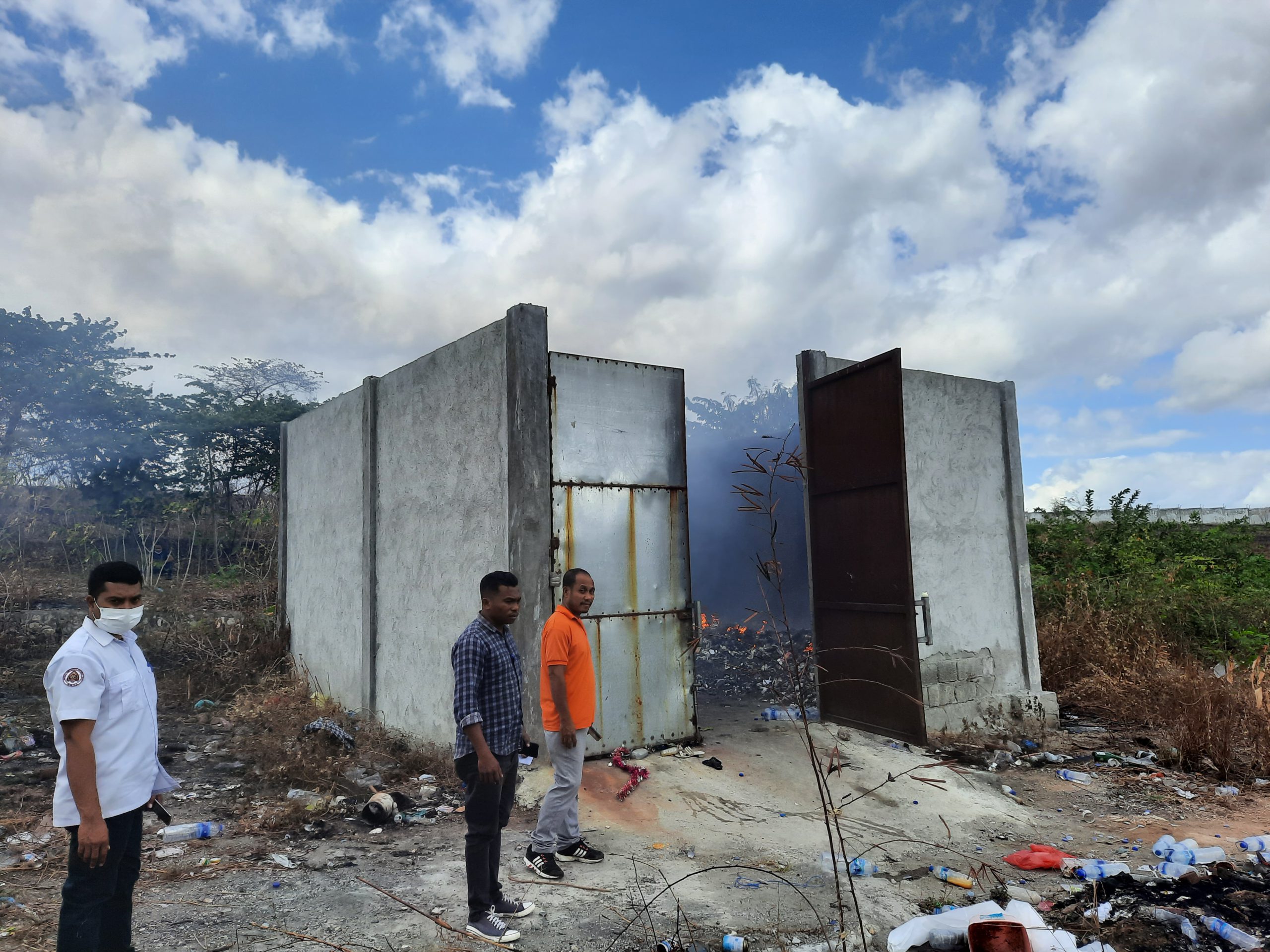 And finally, meetings were held with the European Union's Delegation to Timor-Leste and representatives of the European Investment Bank (EIB) to discuss current PacWastePlus activities and commitments, and the timeline for work moving forward.  A good collaborative relationship was built between the PacWastePlus project staff and EIB consultant personnel, as both organizations are undertaking significant project activities and investments in Timor-Leste around healthcare waste.