News - Sep 9, 2022
Pacific Delegates Enhance Knowledge on Sustainable Waste Management Solutions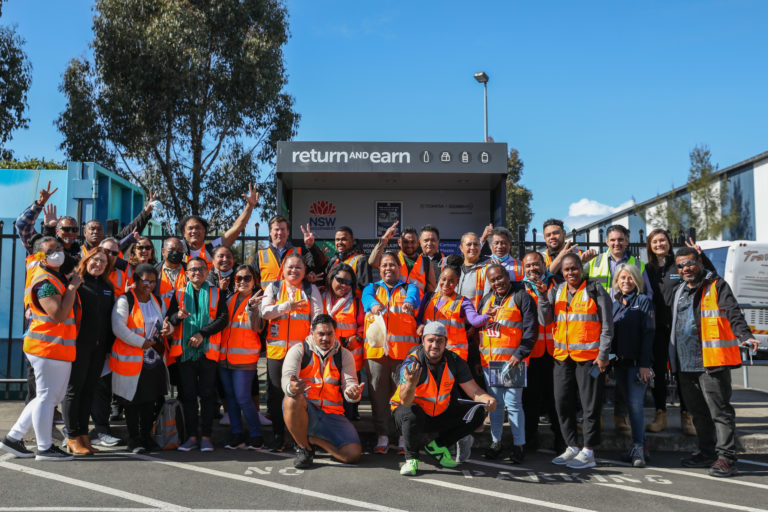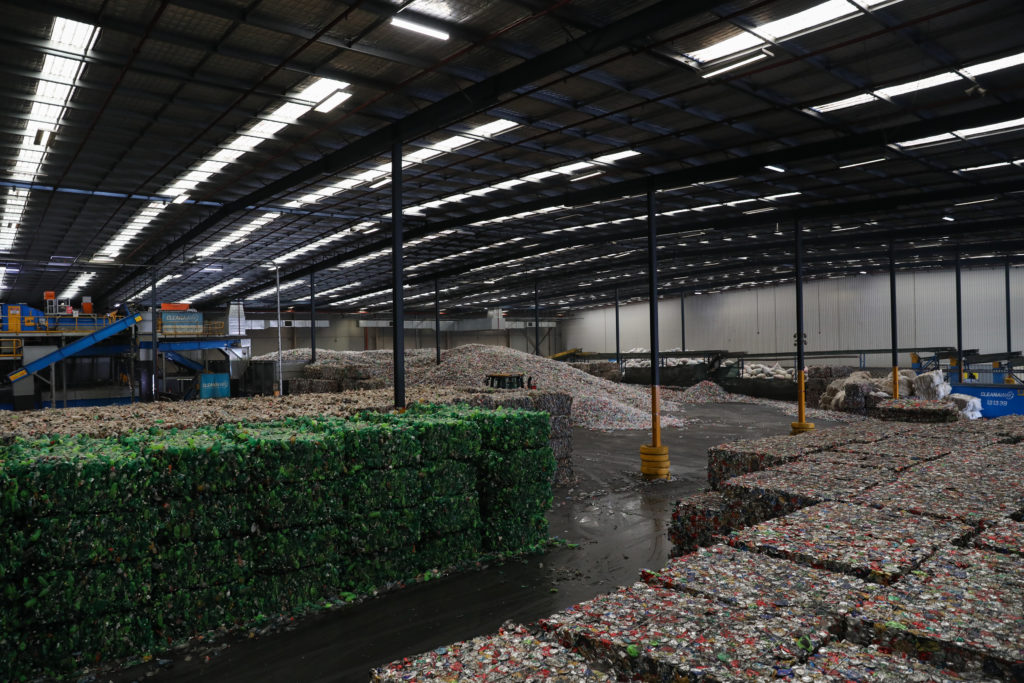 The Sustainable Financing for Waste Management Study Tour, participants saw two extremes of waste management operations as part of their continuing site tours.
The first stop was to TOMRA/Cleanaway in Eastern Creek, the operators for the New South Wales Container Deposit Scheme (CDS). The operation is enormous – since opening in 2017, the facility has processed more than 7.4 billion containers and can process up to 9 million containers every day.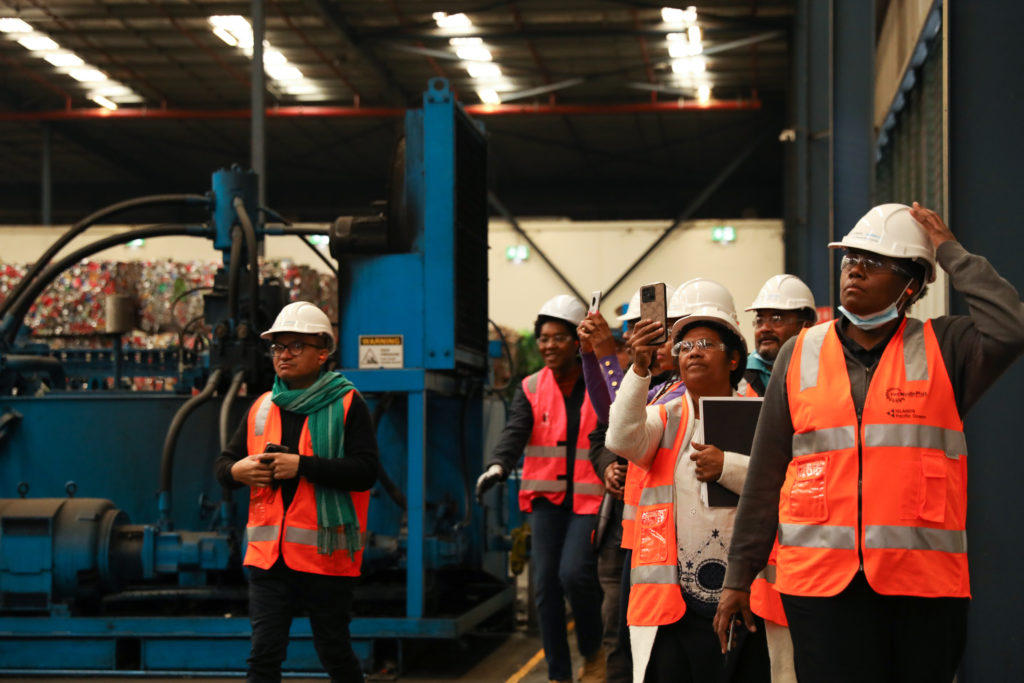 Participants explored the warehouse, seeing the immense sorting equipment and its network of conveyor belts in operation, as well as the half-ton bails of compacted cans and plastic bottles ready to be shipped off for recycling. In addition, participants saw the Reverse Vending machines in operation and met with the facility operators to discuss everything from dealing with legacy waste, to how to invest in education, the difference between the deposit and refund models, and securing relationships with different partners, recyclers, and markets.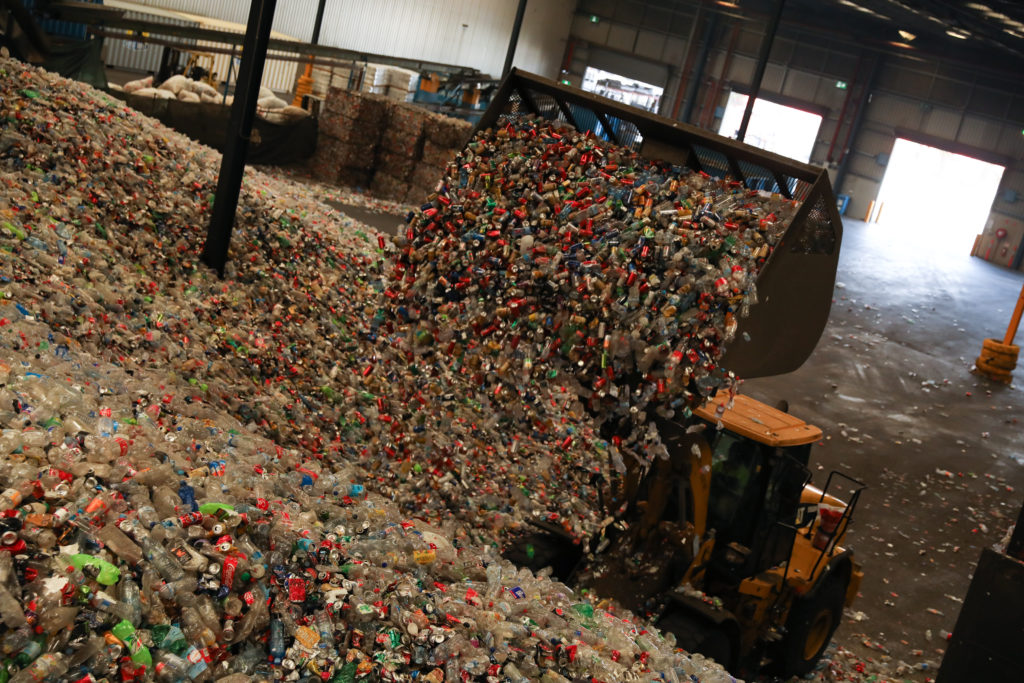 'Every country will have to have a different system that suits their particular needs,' commented James Dorney, CEO of TOMRA/Cleanaway. 'Technology has its space, but it's not the only thing and we're hoping that from this visit, you'll be able to take away what applies to you. It's in all of our interest to create best practice around the world, and hopefully our operation shows the enormous value in this commodity and how important it is to invest in sound recycling practices.'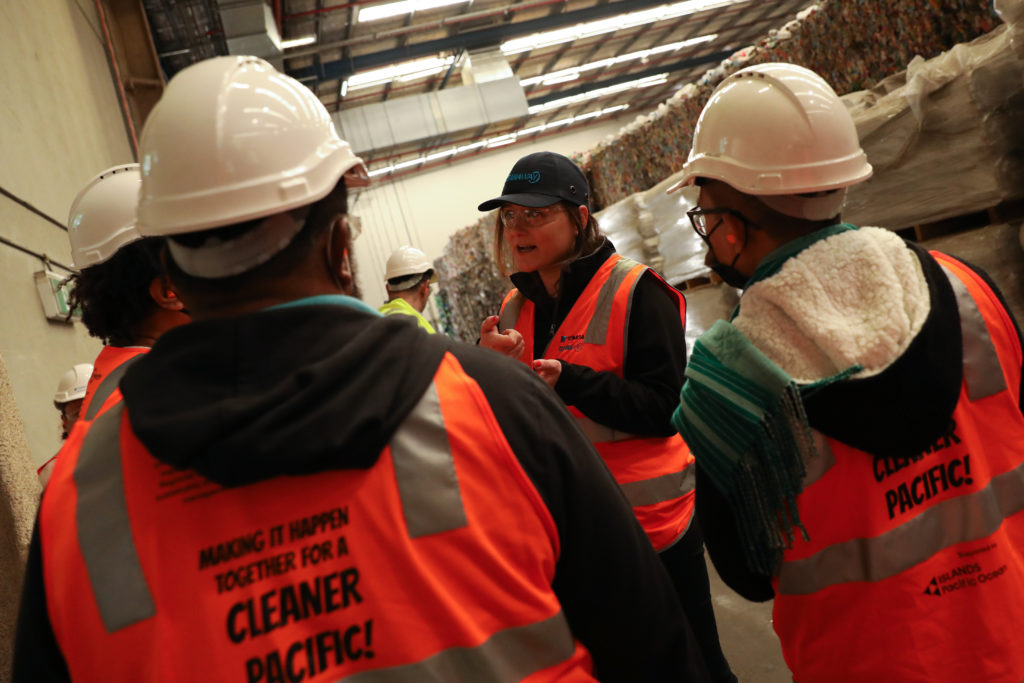 At the other end of the scale, the study tour participants also visited the Liverpool Community Recycling Centre, a permanent drop-off centre for the more 'problematic' wastes that cannot be collected via council kerbside collection services. The facility collects e-waste, polystyrene, household and car batteries, paint, x-rays, and motor oils, among other waste.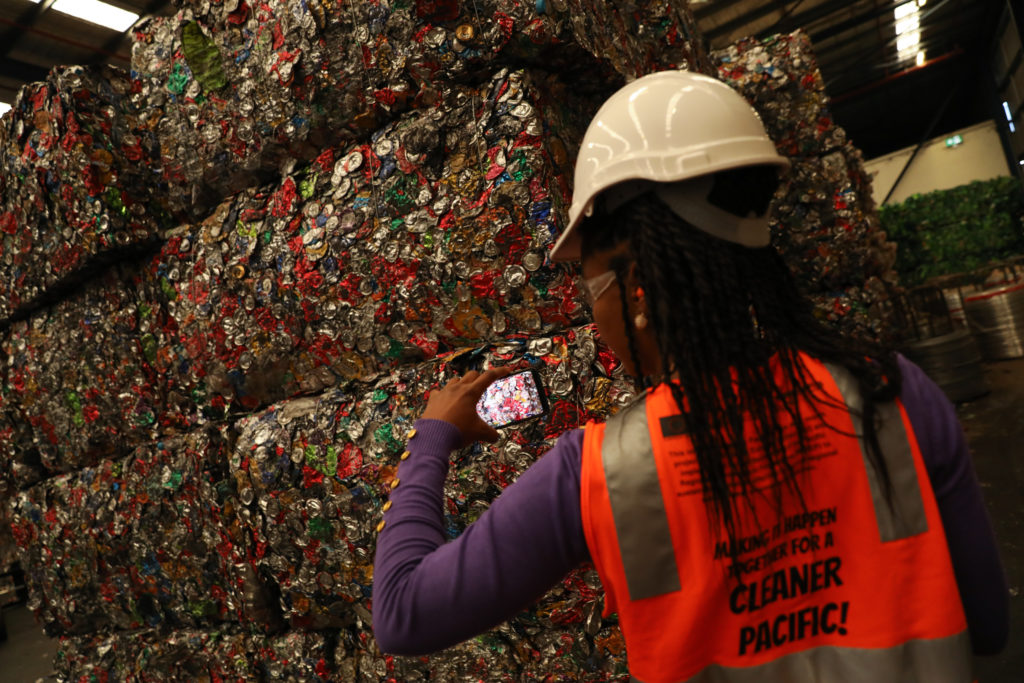 Operating through a drive-through system that is free and open to the community, the facility ensures that waste is either disposed of correctly or sent to appropriate recyclers, thus diverting dangerous waste from landfills. The facility sees between 80-300 cars per day and processes up to 1 ton of waste per year.
'It's important to identify the biggest problem in your own community and start from there,' comments Karl Adderley, Waste Project Officer. 'You don't have to do everything all at once. It's best to start on a modular basis and expand as you go. This is good for both the operators of the facility, who need to handle the waste, and for the community, who need to be educated along the way.'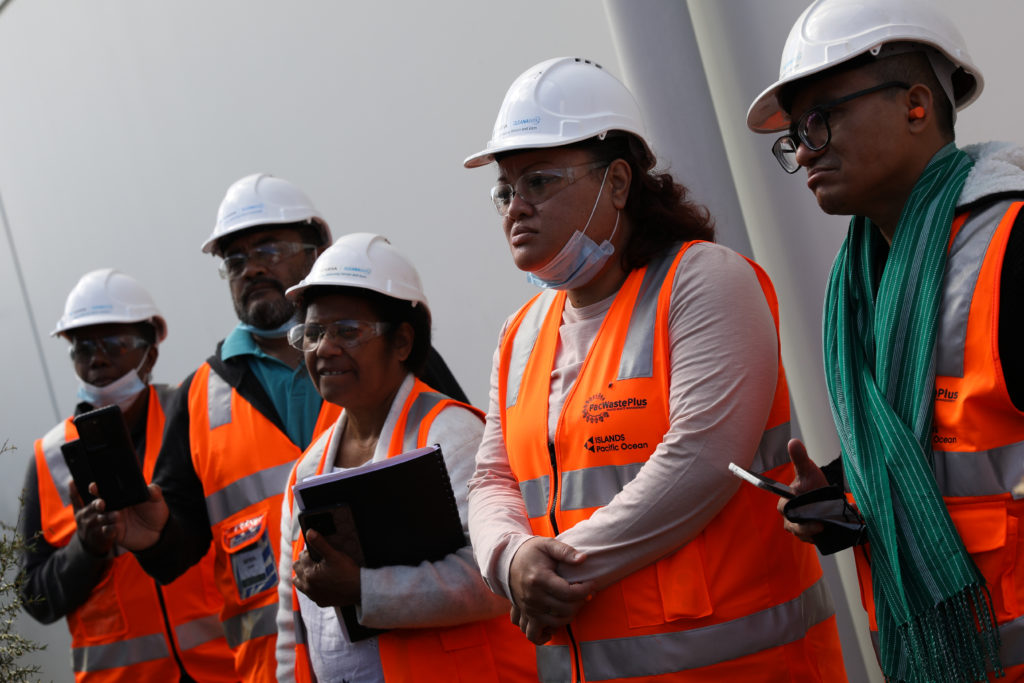 'There's so much to take away from today,' commented one study tour participant. 'The CDS scheme really shows how you can operate a recycling service while putting money back into the pockets of the people. This would definitely appeal to the islanders and would be a great incentive for improving our recycling systems.'
'I appreciated the smaller-scale operation,' commented another participant. 'This kind of a scheme is more manageable for us and it's something we could grow into. It's been really interesting to see the diversity of ways that waste can be handled and there is a lot for us to think about when applying this back home.'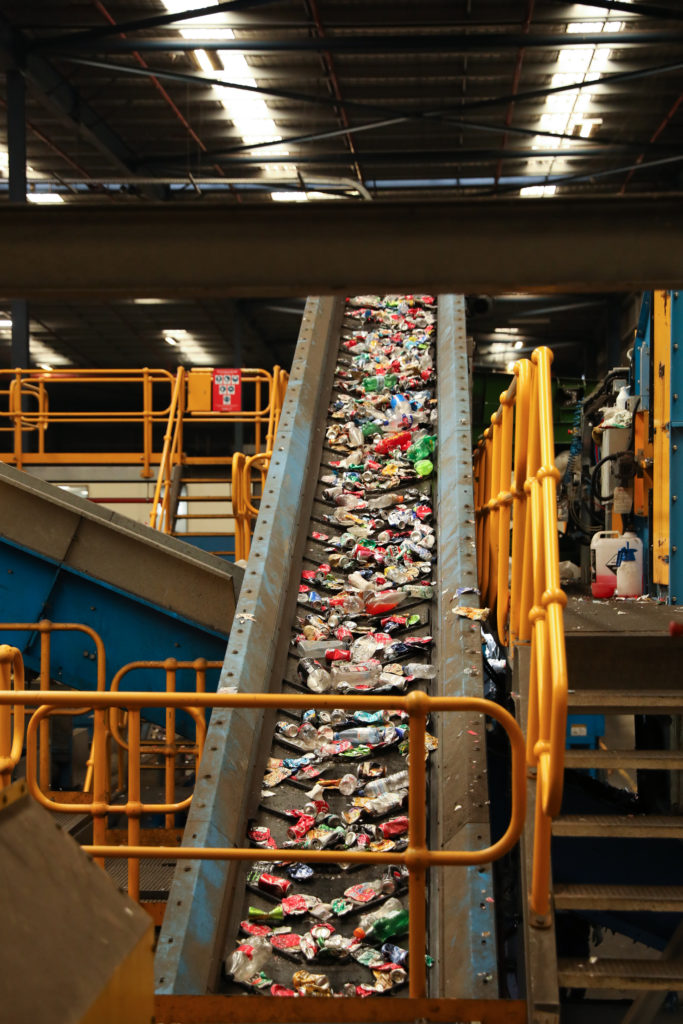 Article and Photos: GEF ISLANDS/PacWastePlus – Dr Kiara Worth