News - Dec 14, 2021
Niue Asbestos Abatement Work Progresses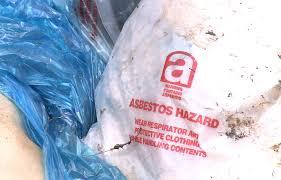 Country clearance has been requested for the SPREP Consultant travelling to Niue to progress a PacWastePlus Program project in the first quarter of 2022, January through March.
The purpose of this mission is to implement abatement, removal, containment, labelling, transport, and disposal of stockpiles asbestos containing materials (ACM from previous ACM abatement work and provide training to Niue Ministry of Environment staff and local contracted workers on asbestos abatement health and safety protocols. The mission will also organise shipment of the asbestos containing materials for off-island disposal.
Materials for this work have been shipped to Niue as well as a sea container to be used for shipment of the ACM to New Zealand for disposal. Insurance for transportation of asbestos waste materials to New Zealand has been sorted. An updated implementation plan has been shared with Niue that highlights all the main activities to be settled prior to and during the ACM abatement process.
This includes arrangements for the training of local ACM abatement crews.
PacWastePlus PCU staff have prepared a brief outline of the Niue Asbestos Case Study that highlights necessary information and data that will be gathered from the consultant's progress and final reporting, and from interviews, and photos taken during the entire abatement process.
The current plan is to have a dedicated person government staffer from Niue who will capture short films and pictures throughout the process and facilitate the interviews.