Project Partners - Dec 18, 2022
ISLANDS & SPREP Launching UNEP Plastic Tide Turners Challenge in the Pacific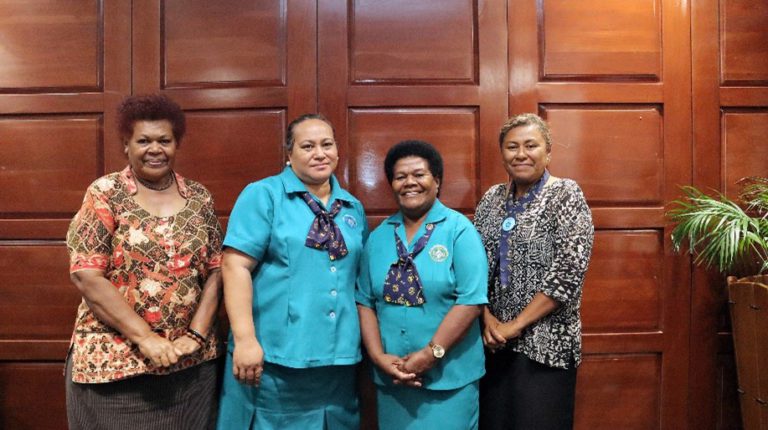 Fiji, Kiribati, Cook Islands, Tonga, and Samoa will be the first countries in the Pacific region to launch the UNEP Plastic Tide Turners Challenge (TTC) under GEF ISLANDS funding in 2022-23. The Plastic Tide Turners Challenge is arguably the largest youth-led and youth-centered plastics awareness and advocacy movement in the world. The goal of TTC not only to provide a curriculum on the threats and dangers of single-use plastics and marine litter, but to also raise awareness, provide skills, promote advocacy, create a regional network of like-minded peers, build competencies for youth to engage decision-makers, and provide platforms for young leaders to share to share their voices and experiences to help influence policies and build systemic change in the ongoing battle with plastic pollution and marine litter.
The World Association of Girl Guides, a previous global partner for TTC, will lead the charge in Fiji, Kiribati, and Cook Islands, partnering with public schools and using their peer-to-peer learning platforms and methodology to engage over 5,000 youth in just the first year of delivery and create mass youth involvement around cleanups, recycling, and community awareness campaigns.
Grace Tam, Senior Member Organization Partner of WAGGGS said, ""We are excited to deliver the Plastic Tide Turners Programme with Girl Guides and their communities in Cook Islands, Fiji and Kiribati. A young Girl Guide from Kiribati shared how the lack of plastic trash management impacts the community, including poisoning of fish which eventually caused food poisoning to the community especially children. [It is time to recognize] the impact of plastic pollution to lives and livelihoods in the Pacific community, this programme comes timely to raise awareness and mobilise communities in to take action by changing mindsets and practices."
Brown Girl Woke Climate Change Group (BGW) in Samoa will work with private high schools and rural primary schools to deliver the curriculum and create grassroots awareness campaigns and movements around keeping the natural marine resources of their communities plastics free for future generations. BGW will also hope to work with partners such as the Deaf Association of Samoa and even target the urban child street vendors to target some of the most marginalized youth in the nation.
No Pelesitiki Campaign (NPC) is a faith-based plastics awareness and recycling NGO based in the Kingdom of Tonga. They will be working with high schools in Nuku'alofa, Kapeta, and their established networks to merge the TTC message and promote creative ways to upcycle plastics collected on their cleanups.
TTC was started in 2019 as part of the UNEP Clean Seas Campaign and it was piloted in Africa and India regions where in 3 years, the numbers quickly shot to over 450,000. Today, TTC have surpassed 588,000 youth engaged around the world 40 different countries. With the help of our partners in the Pacific region, TTC hopes of reach another 100,000 young people by 2026 while fostering and encouraging youth leaders in the region to stand up, speak, and take action in the battle of plastics and marine litter.