News - Dec 19, 2022
Incinerator Repair at London Hospital-Kiritimati Island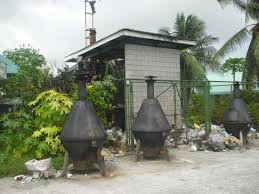 An annex to the current memorandum of understanding between Kiribati Ministry of Health and the SPREP – PacWastePlus program has been signed to address the long-term maintenance of a healthcare waste incinerator at London Hospital, on Kiritimati Island.
A Tender has been advertised and a contract is now being negotiated to undertake the replacement and commissioning of an incinerator for this hospital in early 2023.
In addition, a contract is now in place to undertake incinerator repair work at Tungaru Central Hospital located in Tarawa in early 2023; included in the contract is incinerator operational training with the local hospital waste management staff.