News - Mar 23, 2022
EU hands over training certificate and waste audit methodology documents and equipment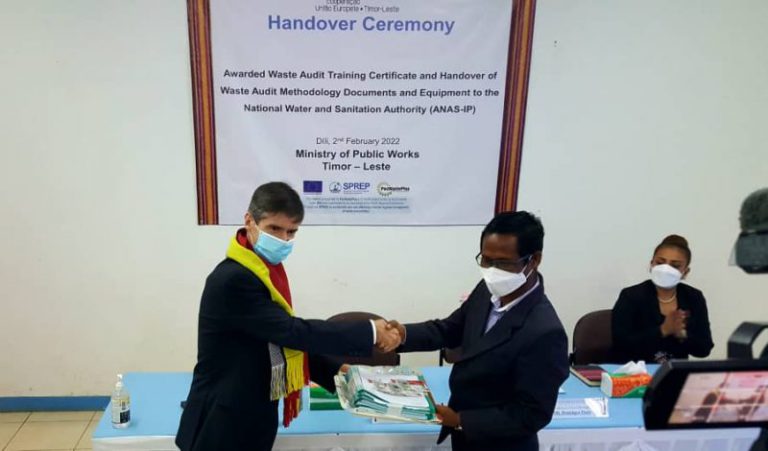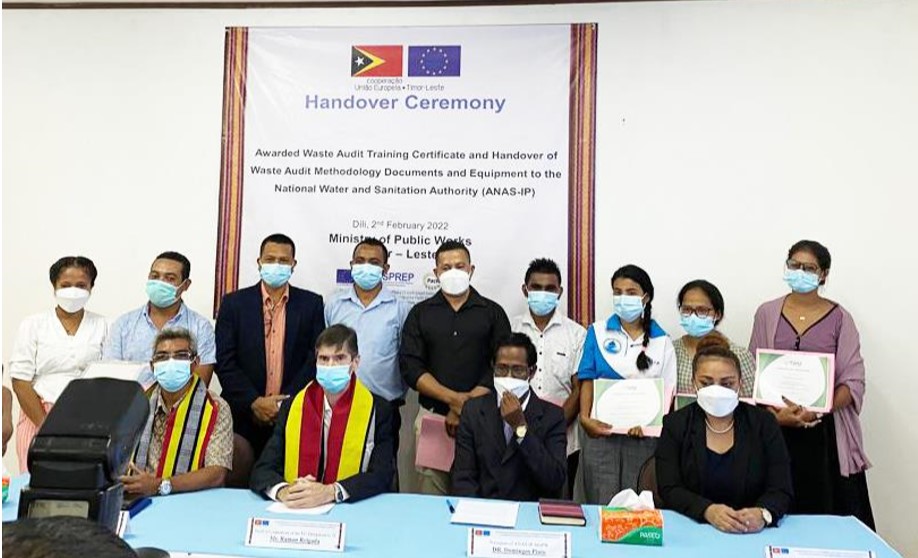 The European Union (EU) handed over training certificates and waste audit methodology documents and equipment to the National Water and Sanitation Authority (ANAS, I.P) of the Ministry of Public Works (MoPW) in Timor-Leste.
The handover ceremony of the waste audit training certificate and the documents and equipment took place at the office of the ANAS, I.P, in Dili.
The event was held in the presence of the Head of Cooperation of the European Union (EU) Delegation to Timor-Leste, Mr. Ramon Reigada, the President of ANAS, i. P, Domingos Pinto, representative of the National Authorizing Officer (NAO), Gregório Ferreira da Silva, and the representative of the President of the Dili Municipal Authority (PAM).
The waste audit actions in Timor-Leste included training of stakeholder counterparts in planning and delivery of waste audits in line with the adopted methodology, household waste sampling by physical audit and household interviews, business waste sampling by physical audit and business interviews; and Compilation of customs imports and export data.
Mr. Reigada awarded the Waste Audit Training Certificate and handed over the training materials and audit documentation, along with the equipment for conducting waste audits to the President of ANAS, I.P. The equipment, such as trowels, buckets, etcetera will be utilised to facilitate future Waste Audits in Timor – Leste supporting evidence-based decision-making on waste management issues.
Six ANAS, I.P, staff members, along with a further 16 staff from Baucau municipality, and 24 staff from Covalima municipality participated in training to conduct waste audits to the Pacific waste audit standards in august 2021.
The trainees were awarded a certificate of participation which recognised their contributions to the PacWastePlus project and waste management in Timor-Leste.