Programme Newsletter - Oct 18, 2021
Clean Pacific Roundtable Deep Dive – SIDE EVENT #4: Disaster Waste Management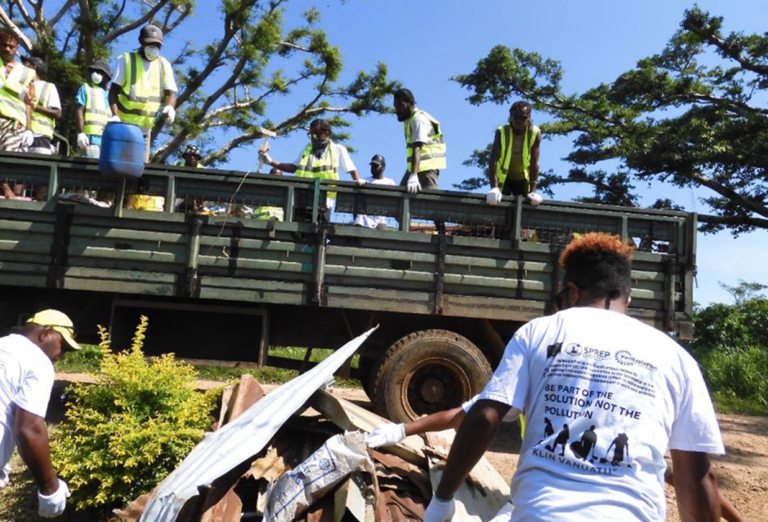 The Deep Dive Session of the 3rd CPRT aims to highlight how managing Disaster Waste contributes to a country's resiliency and showcase how some Pacific countries have mainstreamed Disaster Waste Management into National Disaster Management frameworks. The two hours Deep Dive session is designed to enable participants to:
Recognise the importance of managing Disaster Waste and how it contributes towards Disaster Risk Reduction.
Stress the importance of a holistic approach to managing disaster waste to build PICTs resilience in the future.
Emphasize the complexities associated with the modern generated disaster waste streams.
Highlight the main issues and challenges in addressing Disaster Waste in PICs.
GOAL: Recognise how managing Disaster Waste contribute to a country's resiliency
OBJECTIVE:
Reiterate the vulnerability of the Pacific Region to natural disasters and the impact of the disaster on local communities
inform participants on the goal of the Framework for Resilient Development in the Pacific
Highlight the cost of damage from past disasters to Pacific Island countries
Re-introduce the Regional Disaster Waste Management Guideline
Event Date: 18th November 2021
Time: 3pm (Samoa Time)
PacWastePlus Programme is assisting countries to deal with the large volume of waste, and mainstreaming disaster waste management into the Framework for Resilient Development in the Pacific.
More information on the Clean Pacific Roundtable – cleanpacificroundtable.com