News - Jun 14, 2022
Banaba Asbestos Assessment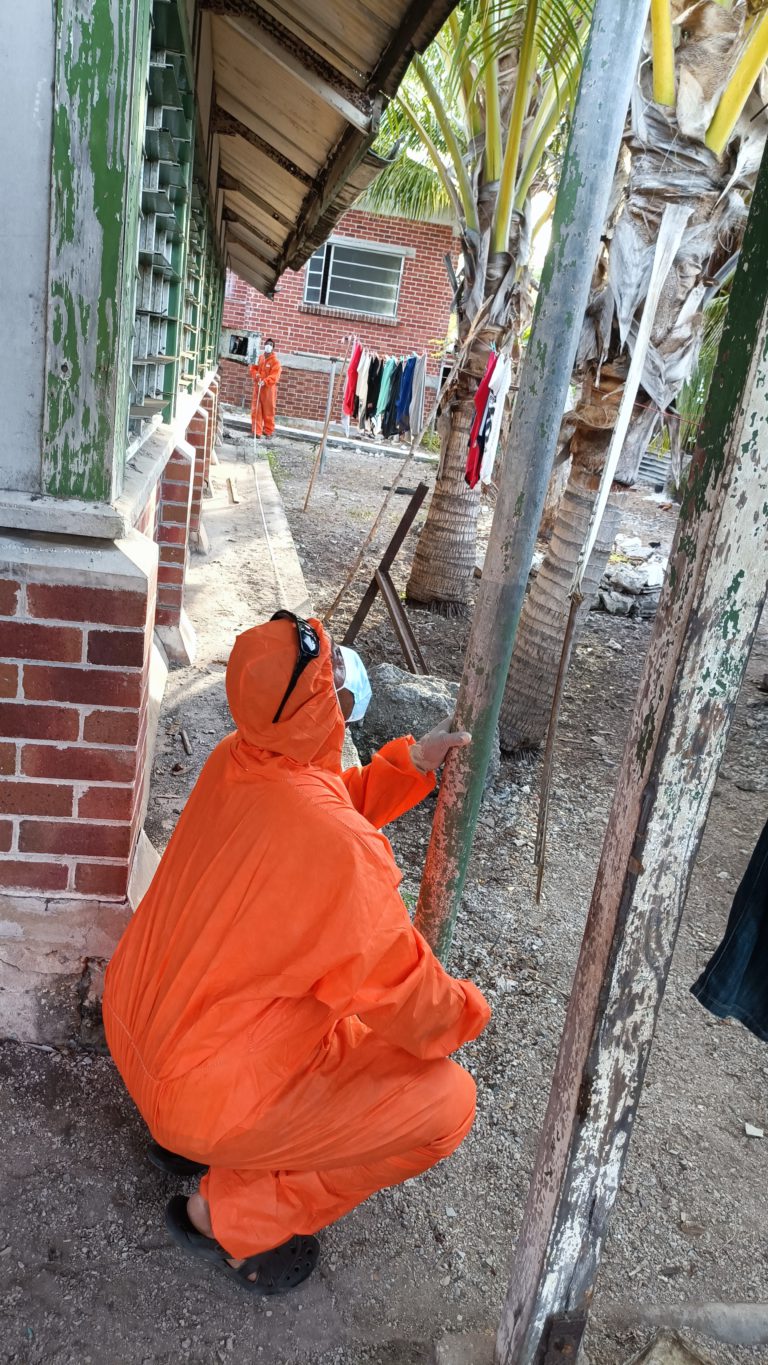 PacWastePlus continues to work closely with Kiribati on the proposed project to create an asbestos abatement strategy for the Island of Banaba.
In late May, the Environment and Conservation Division (ECD) Team conducted an asbestos assessment at the three priority buildings in Banaba. This was part of the PacWastePlus project administered by SPREP.
The inspection was focused on three public buildings namely; Banaba Hospital, Junior Secondary School and Primary School, and Fatima Catholic Church. The three buildings were selected based on the criteria for the European Union funding of the PacWastePlus project.  This was agreed upon by the ECD and Banaba team made of Island Clerk, Mr. Tibanga Taratai, and Rabi Council of Leaders Island Manager Mr. Mwaroti Tamueru at a meeting held in early May 2022.
The objectives of the assessment were to assess the condition of Asbestos Containing Material (ACM) and to quantify ACM and Possible Asbestos Containing Material (PACM) use at the three priority buildings.
A detailed report has been provided on the assessment which is currently being reviewed by the programme team.