"Why are we "wasting" our organic items by disposing them to landfill?" asks Te Ava Iro from the Titikaveka Growers Association, Rarotonga.
Almost half of landfills in the Pacific and Timor-Leste are comprised of organic materials.
Of all "waste" items, organics (such as fallen tree fronds and leaf litter, peelings and scraps from food preparation, and paper and cardboard), can be diverted and processed in Pacific communities without a need for expensive equipment or reliance on overseas shipping.
"It is incorrect to call organic materials "waste", it is a valuable resource that should be captured and used to enhance the soils of our islands and atolls" says Bradley Nolan, PacWastePlus Project Manager. "By diverting these materials away from landfills and into mulch or compost facilities, we will increase the life of our landfills, but also create compost which will enrich our soil quality, improving crop yield, increase water retention, enhance food security, and increase climate resilience for Pacific communities.  PacWastePlus has been working to design resources to assist Pacific decision-makers to develop Pacific-specific management solutions for this important resource."
"We have competed technical studies and investigated both working and failed organics facilities in the Pacific, wanting to understand the barriers and opportunities for diverting organics from landfill" adds Hilary Boyes PacWastePlus Technical Officer.  "For example, one of the main barriers for successful organics management in the Pacific was found to be related to scale.
Existing resources provide solutions for small scale back yard composting, or large scale (>20 tonne/ week) facilities. But in the Pacific, the general size of our towns and communities' results in the production of approximately 5-10 tonnes of organic materials per week – generally too much for simple manual processing, but not necessarily enough to provide for investment into the operation and maintenance of required equipment."
As a result, PacWastePlus has focused on providing solutions the Pacific-specific context through the production of a publication series dedicated to organic processing at different scales. A family of resources is now available on the PacWastePlus website, including a decision support tool to support the selection of suitable organics management solution by asking nine simple questions, a series of factsheets introducing eight types of organics management solutions appropriate for the Pacific and Timor-Leste context, editable Design Drawings to assist with designing the organics management solutions, a Composting Handbook providing information on the composting behaviour of common organic materials in the Pacific and Timor-Leste, and Composting Standards, for enhancing environmental performance, facility operation, and product quality.
"We hope these resources become a one-stop-shop for decision makers to design and operate effective organic management solutions in the Pacific and Timor-Leste"
Contractor workplans have been approved and work is underway to prepare asbestos containing materials (ACM) Codes of Practice for the Pacific Island countries of Nauru, Tonga and PNG.
The drafting of these plans is being undertaken by contract as part of the programme and is part of the projects proposed by these three Pacific island countries.
An ACM Code of Practice provides detailed practical guidance and best practices on dealing with ACM properly and safely in the environment.
The overriding purpose of the document is to protect citizens and visitors from the health hazards of asbestos, both in the short long term. The codes will be written from the perspective of effective implementation of all tasks and procedures in these island nations.
A French-funded working group has been conducting a feasibility study to design effective and sustainable waste management solutions in Vanuatu.
A working group meeting was held in December where findings were presented; proposing solutions for waste streams able to be processed and re-purposed in Vanuatu: organics, plastics (PE/PP), paper & cardboards, and glass; and solutions for recyclables and hazardous items that can be processed and exported from Vanuatu to overseas buyers: metals, plastic (PET), liquid paperboard / TetraPack, and E-Waste.
The long-term financing of the waste solutions is proposed though a Product Stewardship Scheme.
The Vanuatu Department of Environment and Conservation have been holding internal stakeholder consultation, reviewing case-study findings, and utilising PacWastePlus resources and expertise to progress the design of their scheme.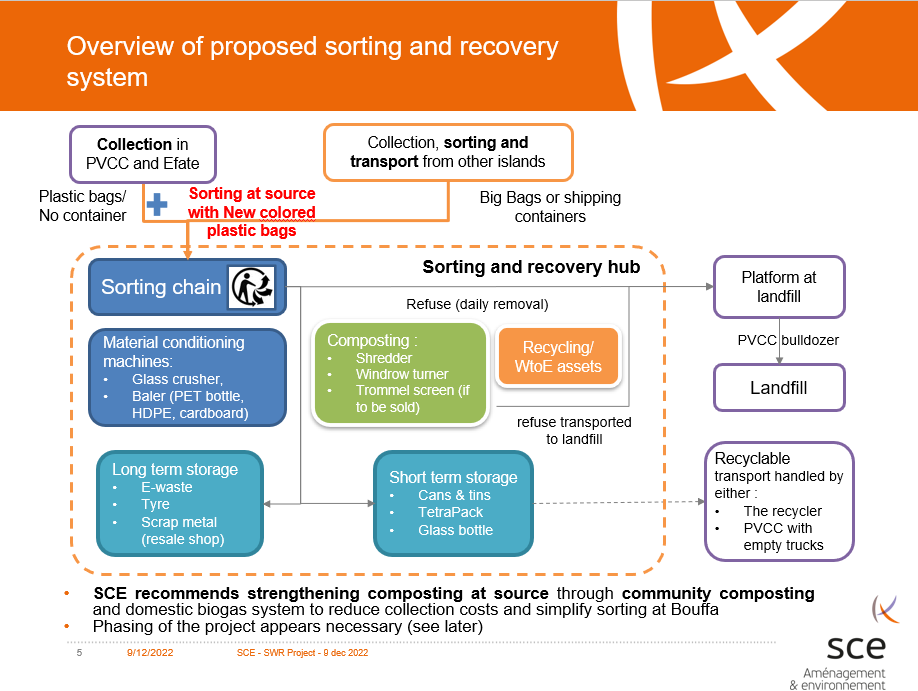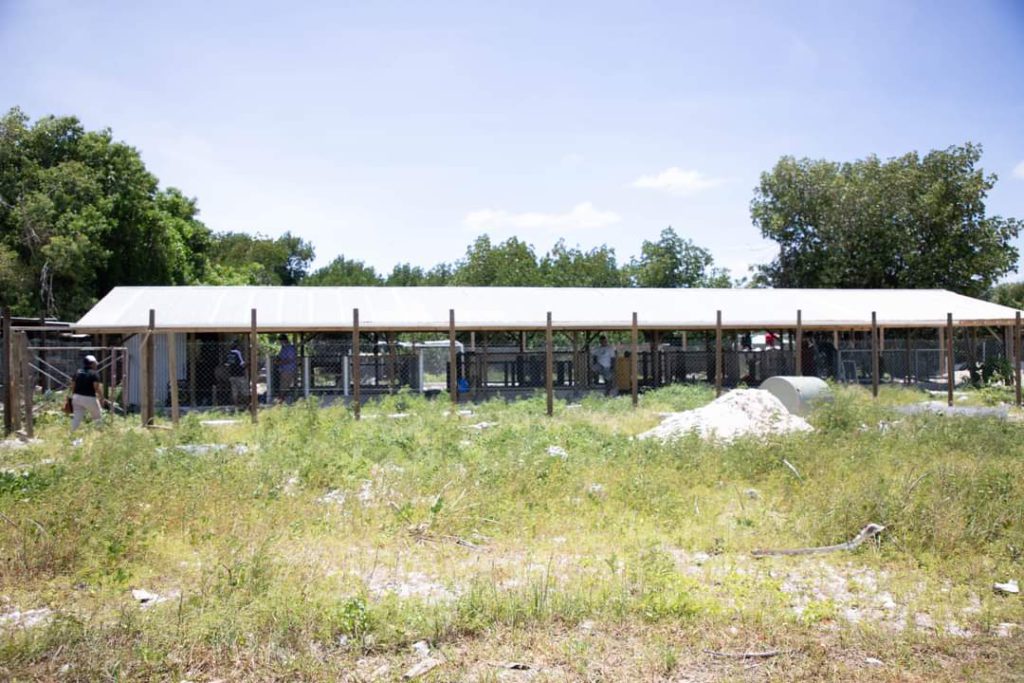 A Dry Litter Piggery Demo Site has been established in Tuvalu – using large portion of "waste" previously heading to landfill (mulched woody vegetation) as bedding/lining for pig pens.
Organics in atoll nations have a high proportion of woody, high fibrous materials such as coconut fronds, panadas flaxes, and banana stems.  The Tuvalu Department of Waste Management have an effective system to mulch this material using existing chippers, but to turn this material into effective compost requires a mixing with "high nitrogen" items such as fresh food, fish by-product, or manure – of which are not in abundant supply in Tuvalu.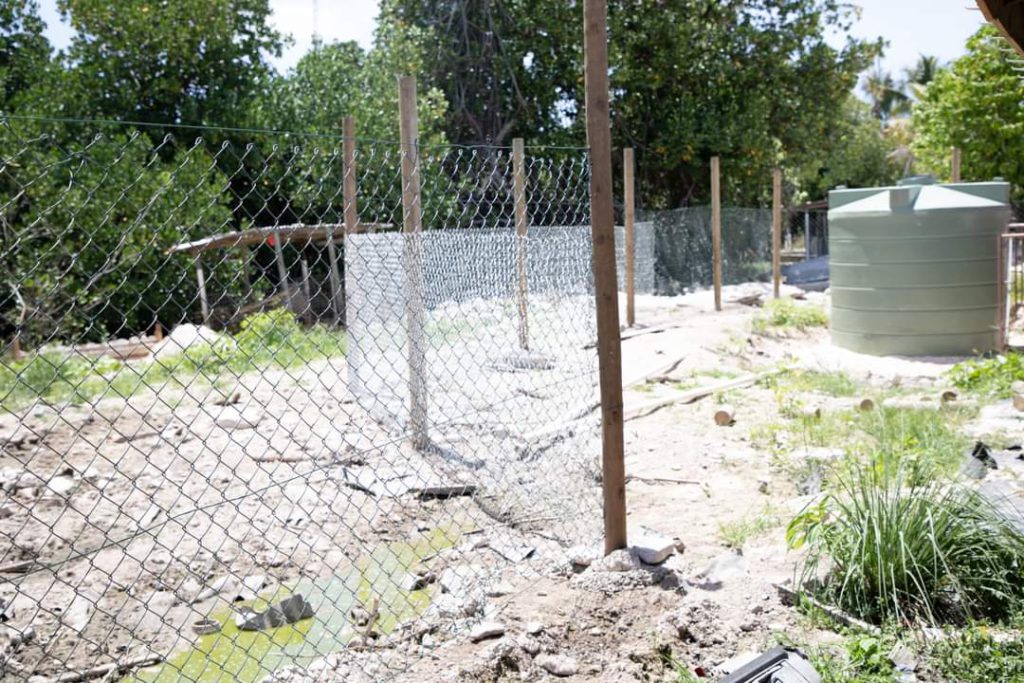 A Dry Litter program is to use the mulch as bedding/lining of pig pens, providing a form of pre-processing of the material; by absorbing animal manure, the mulch attains the required nitrogen – creating an effective carbon-nitrogen balance.
Dry Litter programs provide additional benefits for animal welfare (animals have a more comfortable pen in comparison to lining of concrete or mud), and reducing water consumption and contamination run-off, through the mulch absorbing animal manure, cleaning of pens requires a simple sweeping, reducing the need for large wash downs.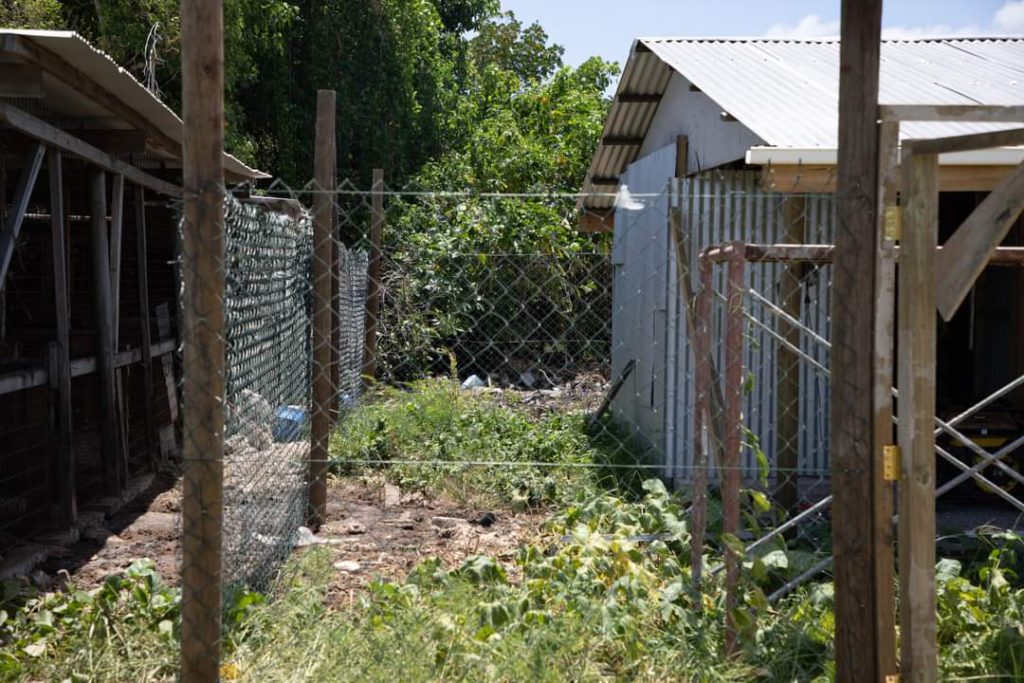 "Once mulch is collected from the pens, it is then composted using bay-compost systems, resulting in a rich, organic soil amendment for our crop production". Says Epu Falega the Tuvalu Director of Waste Management.
PacWastePlus has published the Composting Common Materials handbook to assist compost operators in the Pacific and Timor-Leste to obtain and incorporate other common organic materials into composting systems; increasing diversion of materials into a beneficial use and increasing the capacity and quality of locally made compost.
A contract has been awarded to undertake an assessment, for repair or replacement incinerators at three regional hospitals in Timor Leste:  Baucau Referral Hospital, Suai Referral Hospital, Maubisses Referral Hospital.
The incinerator expert is scheduled for travel to Timor Leste in early January of 2023 to assess the current incinerator facilities at these locations and prepare scopes of work for needed repairs.  Once the assessment work is complete and a better understanding of the cost associated for repair is determined, decisions will be made on a path forward.
In addition, work has begun to develop a national Healthcare Waste Management (HCWM) strategy for Timor Leste.  This work will complement the current Timor Leste National Health Sector Strategic Plan 2011-2030.
Consultation with relevant Timor Leste health care ministries and staff will begin early in 2023 to ensure the strategy is well formulated to meet the needs of the Timor Leste health care community.
Work on the strategy is scheduled for completion in early to mid-2023.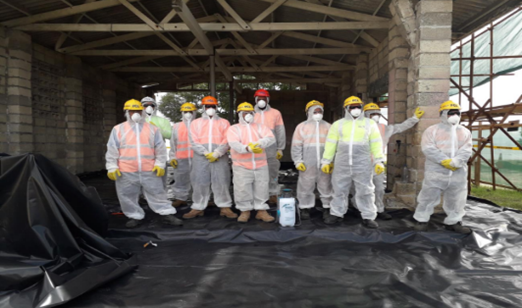 The programme in coordination with the Tonga based National officer, country focal point at the Department of Environment and stakeholders continue to progress Asbestos management activities in Tonga. PacWastePlus has engaged consultants who are working closely with the team on developing the Asbestos Code of Practice for Tonga.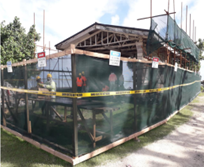 The national officer is also providing information on Environment and Waste Regulation enforcement and waste inspections held in Tonga which is applicable to implementing the Asbestos Code of Practice in Tonga. Additional action being implemented in Tonga include conducting a Case Study on Asbestos Containing Material Disposal process at Tapuhia Landfill.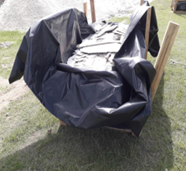 This is to collect ACM disposal data, total number/volume of ACM removal in buildings in Tonga including the outer island groups, information from past reports and project involving hazardous waste disposal at Tapuhia Landfill. The case study on ACM disposal process at the landfill is to identify the best practices for ACM disposal at the Landfill including options to establishment of a separate cell for ACM disposal.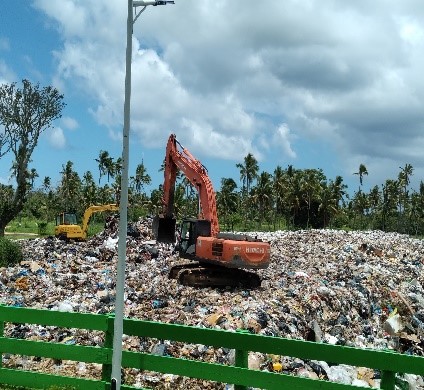 PacWastePlus completed an audit of the Gizo Central Market as part of the Solomon Islands Country project.
The audit, undertaken by Tonkin & Taylor of New Zealand will inform the design of the Organic Processing programme for the Gizo Market.
As part of the Solomon Islands country project, the Ministry of Environment Climate Change Disaster Management and Meteorology is allocating funding to design and implement a programme in Gizo that will collect, and process all organic materials generated at the Gizo Central Market.
Stretched out along the waterfront, the Gizo market host people come from outer islands of the Western Province and  to sell their vegetables, fruit, fish, or other things.
During a country mission held in November, the programme team worked with the Solid Waste Management Division, the technical focal point of the programme in Palau, to facilitate a stakeholders consultation.
The workshop was designed to raise awareness of PacWastePlus activities in the country, and at the same time, solicit comments and commitment from project partners to confirm project activities, identify responsibilities of different national stakeholders, and draft the National Education and Awareness Plan (NEAP).
Stakeholders present at the meeting agreed to immediately advertising five tenders to progress the design of a End-Of-Life Tyres repurposing programme in Palau.
Following the national consultation, the visiting programme representatives facilitated an additional consultation with educators from the Solid Waste Management Division, Environment Quality Board, and the Koror State Division of Public Works to draft the National Education and Awareness Plan for Palau. The Draft NEAP is currently being peer reviewed before finalisation.
An annex to the current memorandum of understanding between Kiribati Ministry of Health and the SPREP – PacWastePlus program has been signed to address the long-term maintenance of a healthcare waste incinerator at London Hospital, on Kiritimati Island.
A Tender has been advertised and a contract is now being negotiated to undertake the replacement and commissioning of an incinerator for this hospital in early 2023.
In addition, a contract is now in place to undertake incinerator repair work at Tungaru Central Hospital located in Tarawa in early 2023; included in the contract is incinerator operational training with the local hospital waste management staff.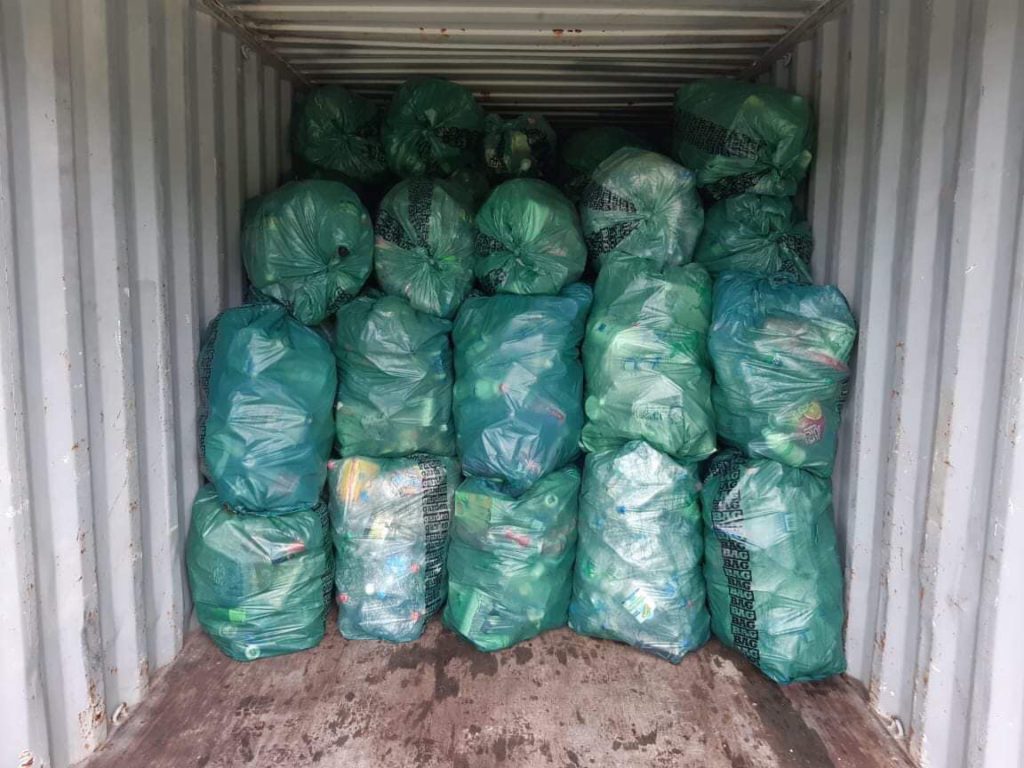 The Niue environment is now benefiting from less pollution, due to a large clean-up of electronic waste by the Department of Environment.
Electronic waste in Niue has traditionally been stockpiled across the island in informal stockpiles and dumpsites due to a lack of storage, training, and funding to allow their processing and export.   Electronic waste, when stored outdoors in the environment, can leach toxins and contaminants into soil and groundwater.
The stockpile clean-up and consolidation are the first step in the goal to elimination of pollution from e-waste.  From there, the e-waste will be processed for export at an e-waste centre (to be located inside the new recycle facility) by trained Department of Environment staff.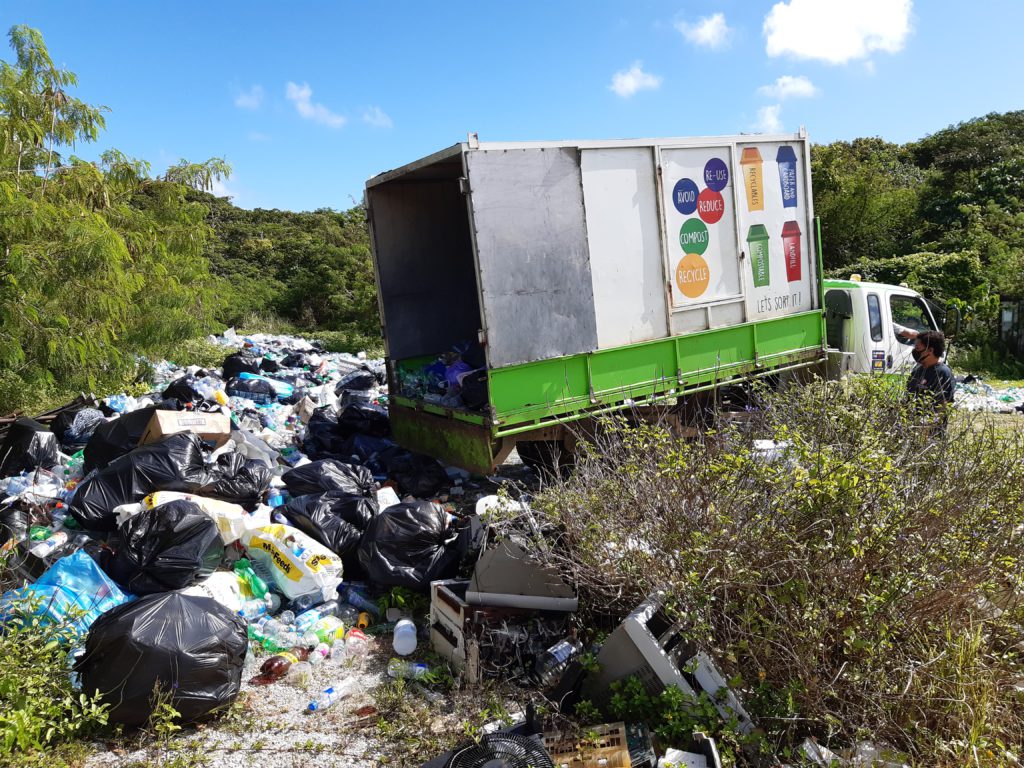 Electronic waste is intended to be included in the proposed Niue Advanced Recovery and Disposal Fee, providing sustainable funding for its long-term collection and management.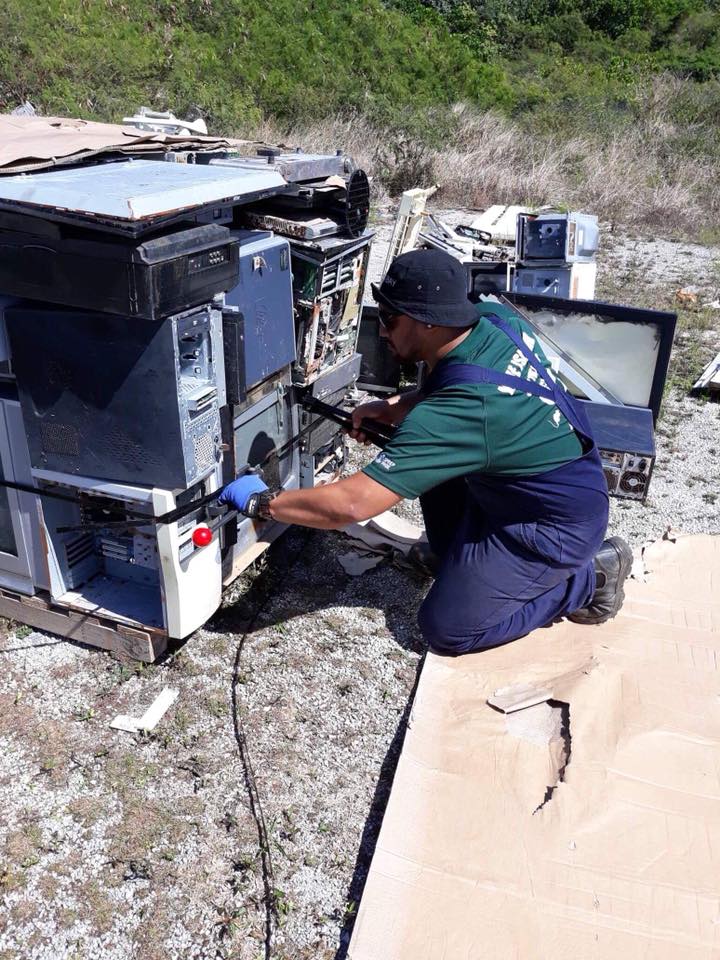 A legal consultancy is currently working with Niue on the design of this regulation.
Approximately 4-6 containers of e-waste were collected by the Environment Department and now wrapped on pallets awaiting processing and removal from Niue.  Additionally, an estimated 150 bulk bags of plastic bottles (PET & HDPE) have been collected and are also stockpiled at the new recycling center awaiting processing and export.