News - Dec 19, 2022
Asbestos Codes of Practice: Nauru, Tonga & PNG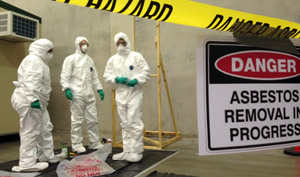 Contractor workplans have been approved and work is underway to prepare asbestos containing materials (ACM) Codes of Practice for the Pacific Island countries of Nauru, Tonga and PNG.
The drafting of these plans is being undertaken by contract as part of the programme and is part of the projects proposed by these three Pacific island countries.
An ACM Code of Practice provides detailed practical guidance and best practices on dealing with ACM properly and safely in the environment.
The overriding purpose of the document is to protect citizens and visitors from the health hazards of asbestos, both in the short long term. The codes will be written from the perspective of effective implementation of all tasks and procedures in these island nations.