News - Jul 10, 2023
Asbestos Awareness at the National Environment Week Exhibition Day in Tonga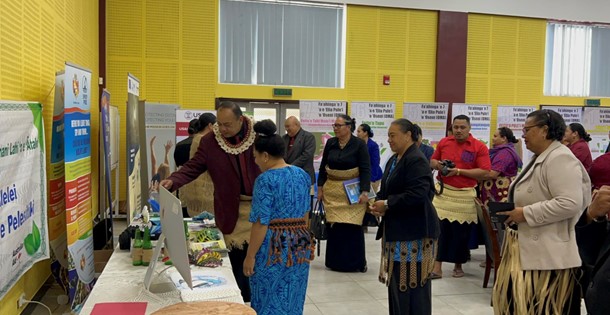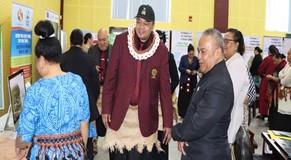 A number of visitors, including Hon. Siaosi 'Ofakivahafolau Sovaleni, Prime Minister of Tonga, toured exhibition booths at the Fa'onelua Convention Center as part of the National Environment week celebrations, organised by the Tonga Department of Environment on June 9 2023.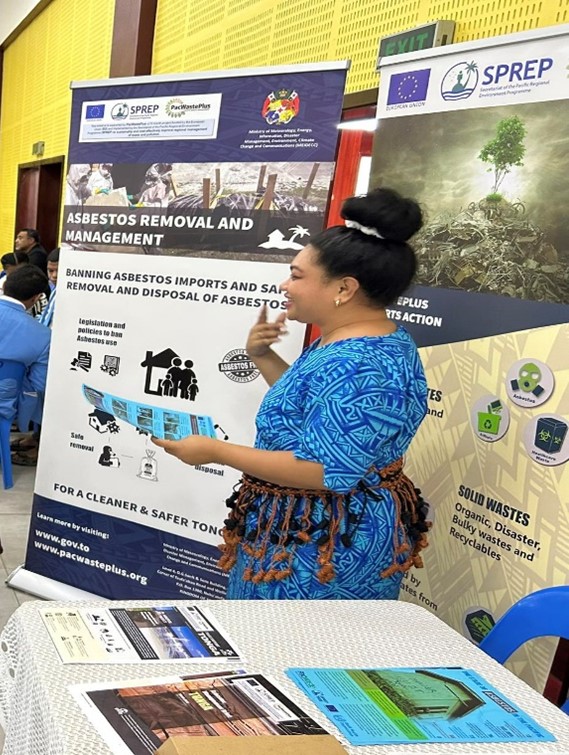 The PacWaste Plus Tonga Project National Officer coordinated with other SPREP projects showcasing project initiatives under the Department of Environment and raised awareness of the PacWaste Plus supported project in Tonga on Asbestos Removal and Management. A total of 40 people visited the awareness booth with the age group between 12 and 65 years old.
The Department of Environment invited all relevant stakeholders, including secondary schools, youth groups, and women's groups to attend the exhibition day as the closing program for the National Environment Week in Tonga.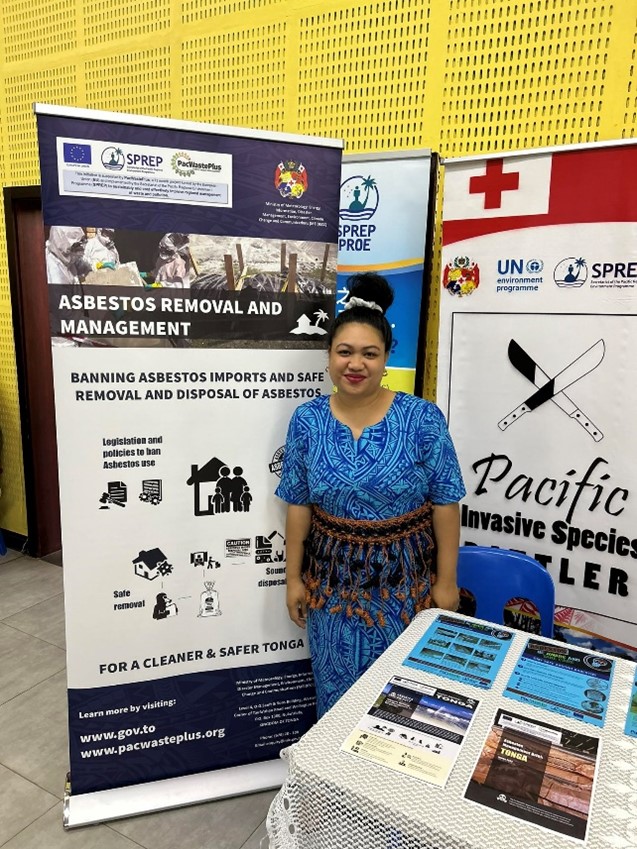 The exhibition display booths also showcased the ongoing initiatives of the Department of Climate Change, National Emergency Management Organisation, Ministry of Lands and Survey, Tonga National Youth Congress, and secondary school 3R recycling art displays.