Programme Newsletter - Jul 19, 2021
The Connections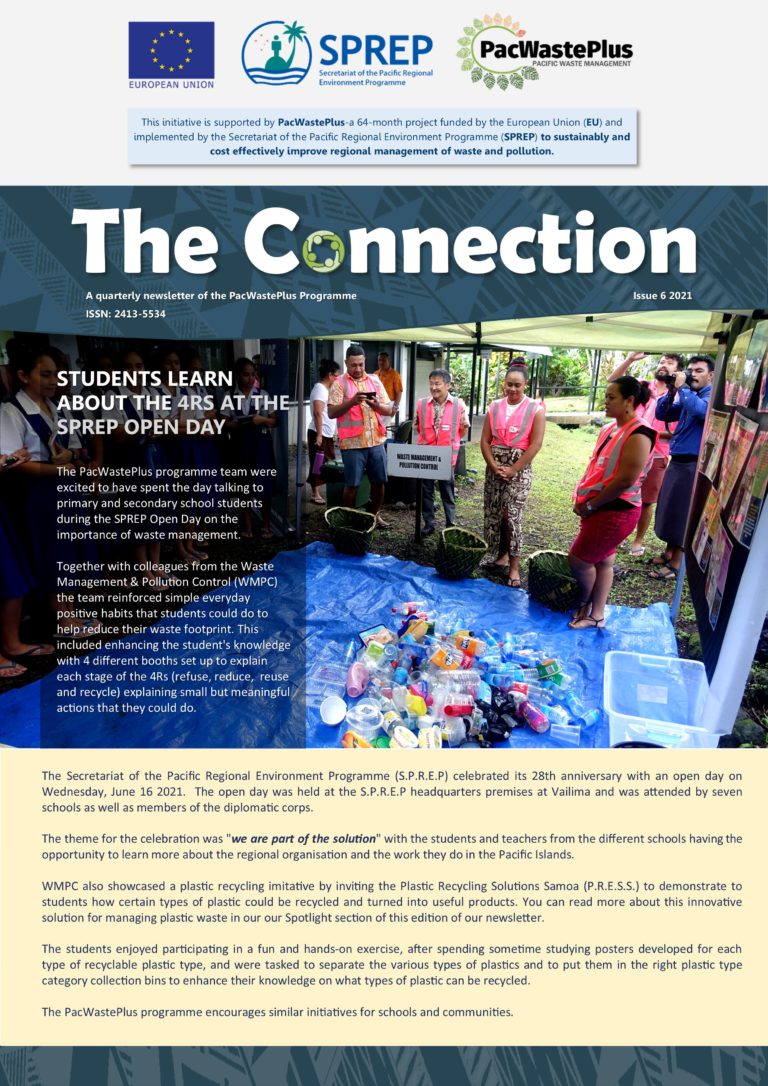 MESSAGE FROM THE PROGRAMME MANAGER
It is hard to believe that the first six months of 2021 have passed already, but the work of the past few months has paid dividends, as we are excited to see numerous projects taking form. Almost all countries have now developed and submitted their specific country projects, and work has fully commenced on most of the regional actions (details on these activities are included in the newsletter).
I have the great pleasure to inform you all that our continued engagement with the European Union has enabled us to succeed with modifying the PacWastePlus agreement which means exciting things for the region. The project implementation period has been extended until July 2024, providing increased time for delivery of activities delayed due to the pandemic, and we have also been able to rearrange some actions that have enabled us to fund additional Technical Assistance for each country (delivered through a partnership with the GEF ISLANDS project).
In the coming weeks, we will write directly to all countries formally notifying them of the new opportunities and seeking counter-signing of MoU's to enable the implementation of country project actions.
This is an exciting time, and we look forward to continuing to work with our country counterparts to deliver this important work throughout the region.