News - Dec 14, 2021
Community-led Awareness and Clean-ups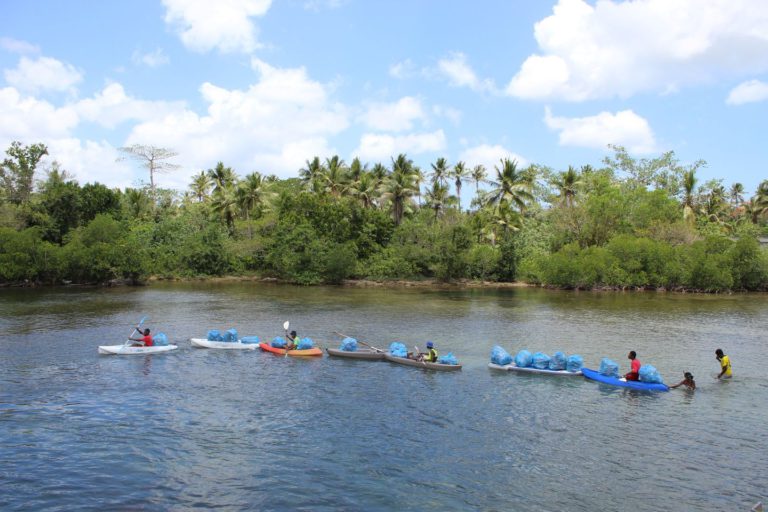 The Ekoftau community on Emtem lagoon is concerned about the quality of their lagoon and has decided to do something about it. The community relies on the lagoon for food, cleaning, and recreation, and has started to notice the water quality reducing from sources such as sewage runoff, construction projects, and plastics.
To initiate change and raise awareness on the issue, the community has undertaken several initiatives including hosting music shows and market days in Port Vila and Erakor bridge and conducting lagoon clean-up events by the local youth groups.  The Paramount chief of Erakor village has placed a traditional ban on fishing.
More details on the initiatives can be found on the community website: https://storian.invanuatu.net/
Disposable diapers were found to comprise 27% of litter in Vanuatu (CLiP 2019).  To understand options to manage this litter and assist with evidence-based decision-making, PacWastePlus has recently conducted a socio-economic and technical assessment on diapers and nappies in the Pacific. Erakor village, which Ekoftau community is a part of, was one of the case study areas assisting with this research. Results from this assessment will be available on the PacWastePlus website.
(Photo Credit: Vanuatu Clean Facebook)